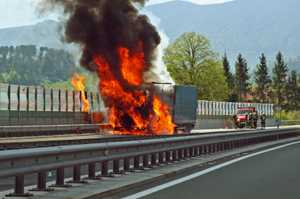 Do you own a Jeep vehicle? If you do, you should be aware that there was recently a recall involving parts that can catch fire.
According to the New York Times, last year, about 895,000 Jeep and Dodge SUVs with sun visors were recalled after the devices apparently short-circuited and ignited a fire in vehicles. Even after the recall, the National Highway Traffic Safety Administration (NHTSA) reported that it has still received fire reports in vehicles that had electrical wiring repaired.
"My car filled with smoke and I could not breathe," the owner of a Jeep Grand Cherokee wrote in a complaint to the agency, according to the Times. "The fire could have burned me had I been on a highway and unable to stop."
The vehicles involved in the recall include 2011-14 Jeep Grand Cherokees and Dodge Durangos. If you would like to see if your vehicle is involved in any recall, you can always visit the NHTSA's safercar.gov website.
HURT BY A RECALLED VEHICLE?
Again, if you suspect that your vehicle is defective, you can visit the website above to see about any recall efforts. If the vehicle has already harmed you or a family member, our Nashville attorney may be able to help you pursue litigation.
Vehicle manufacturers have a duty to make sure they put out safe products. There are no excuses for defective auto parts. Aside from death, defective auto part accidents can result in catastrophic injuries, like spinal cord injury, traumatic brain injury (TBI) or broken bones.
You should not have to suffer because a manufacturer failed to make sure that its products were safe. If you have been harmed by a recalled vehicle or defective auto part, you can reach our attorney by using the live chat option at the top of this page.
"For what shall it profit a man, if he shall gain the whole world, and lose his own soul?" – Mark 8:36
Source: https://nytimes.com/2015/05/06/business/jeeps-repaired-in-recall-catch-fire-prompting-new-inquiry.html?_r=1