Hurt in a Bus Accident in Nashville?
Nashville Accident Attorney Explains What to Expect in an Injury Case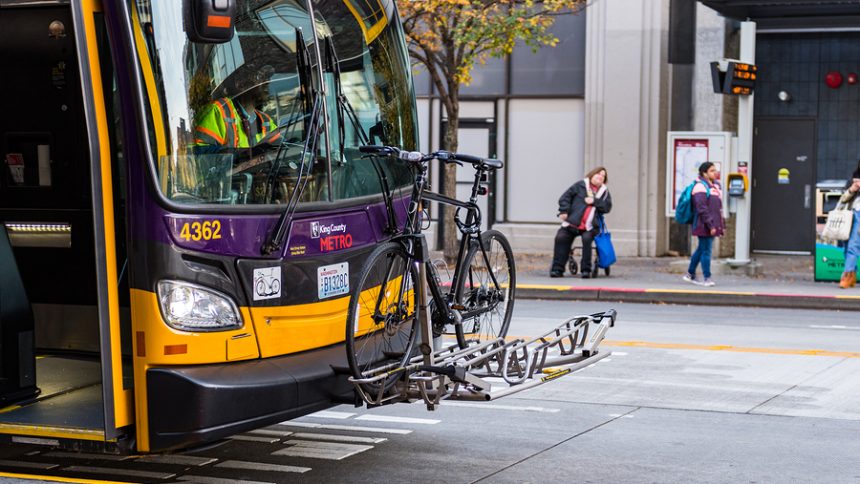 Just like car crashes, bus accidents can cause victims to suffer a variety of injuries. However, cases involving bus crashes have the potential to be more complicated than other types of auto accidents. Nashville accident attorney Stanley A. Davis understands the nature of bus crash lawsuits and wants victims to know about their ability to seek compensation for injuries and other damages.
Stanley A. Davis believes in the words of Romans 8:28. It says, "And we know that for those who love God all things work together for good, for those who are called according to his purpose". Because of this, he works to get injury victims the justice they deserve.
Schedule your free consultation with our Nashville bus accident attorney by calling (615) 866-3938 today!
How Do I Get Compensation for a Bus Accident Injury?
First, you need to know who is at fault for the accident. If you were on a bus and another driver caused the crash, then receiving compensation may be relatively simple. In this case, you would need to file a claim with the at-fault driver's insurance company, just like any other car wreck case.
Next, you may need to negotiate with the insurance company to receive the settlement you deserve. If you cannot agree on a settlement, then you can take the case to court. An experienced personal injury lawyer can determine a fair amount you should receive for medical expenses, lost wages, vehicle damages and any other related costs. He can also negotiate with the insurance adjusters on your behalf.
What Happens in a Bus Accident Lawsuit?
The accident claims process can become more complex if the bus driver is at fault for the collision. It does not matter whether you were a passenger on the bus when it crashed or you were driving a car, riding a bicycle or walking nearby. You will likely need to file a claim against the company or government entity that operates the bus.
A bus accident lawsuit against a government agency can be particularly challenging without the right legal representation. While bus accident victims can sue the government for injuries in most cases, typically there are very short time limits to file claims. Additionally, there are a host of other rules that make lawsuits against government agencies complex. Speak to an attorney in Nashville to learn how to file a claim against the government for an injury.
Learn More About Bus Accident Compensation in Tennessee
This information only scratches the surface of factors that may be important in cases involving bus collisions. After a bus crash injury, talk to a lawyer to get free attorney advice based on your specific situation.
Stanley A. Davis wants to make the process of receiving compensation as easy as possible, so that you can begin moving on with your life. Our Nashville accident attorney personally reviews every case and works for the benefit of each injury victim he serves.
Call the Law Office of Stanley A. Davis by calling (615) 866-3938 today to receive the free attorney advice that you need.
Your Success Is Our Success
Representative Vehicle Accident Verdicts & Settlements
Spine Injury $400,000 Settlement

Our Nashville car accident lawyer gained an accident settlement for a middle-aged man who suffered soft tissue shoulder and spinal cord injury in a car accident in Wilson County, Tennessee.

Failure to Yield $1.5 Million Verdict

The victim was injured when the defendant failed to yield the right of way, causing him to suffer a ruptured disc in his lower back. Nashville auto accident attorney Stanley A. Davis prosecuted the claim and obtained this verdict for the victim.

Spine Injury $120,000 Verdict

A woman who was 15 weeks pregnant, with a history of back and neck problems, was involved in a car accident. She had abdominal and spinal pain after the crash. A week of monitoring determined that her unborn child was fine.

Soft-Tissue Injuries $193,500 Verdict

Our Nashville car accident attorney gained a jury verdict for a soft tissue injury sustained in a car accident. This case included close to $20,000.00 in medical bills, pain and suffering, loss of enjoyment of life, and lost wages.

Rear-End Collision $339,163 Verdict

A 33-year-old man was traveling on Charlotte Avenue in Nashville, Tennessee, on April 14, 2010. While stopped in traffic, he was rear-ended by the defendant. It was a moderate impact, and his vehicle sustained a significant amount of bumper damage.

Spine Injury $292,000 Recovered

A middle-aged woman was working and traveling in an automobile when she was injured in a Nashville car accident. She suffered a spinal cord injury that required surgery.

Failure to Yield $900,000 Settlement

A middle-aged man was riding with his wife and two minor children on a rural road when a defendant failed to yield the right-of-way causing a moderate impact to occur.

Spine Injury $425,000 Settlement

A middle-aged man was rear-ended by another driver who was not paying attention. He suffered a closed head injury as well as a spinal cord injury. The injured man continues to suffer from loss of memory, vertigo, and headaches.

Rear-End Collision $325,000 Settlement

A young 32-year-old woman was carefully and cautiously proceeding on I-24 in Nashville, Tennessee when she was rear-ended by the Defendant driver.  She suffered damages to her shoulder requiring surgical repair and had significant preexisting injuries which were aggravated by this crash.

Drunk Driving Accident $1.0 Million Settlement

A middle-aged female was rear-ended by a drunk driver in an automobile crash on a rural road in Rutherford County, Tennessee, and suffered aggravation of preexisting spinal conditions.