Nashville Burn Injury Attorney
Nashville Burn Injury Lawyer Helps Victims of Home or Workplace Accidents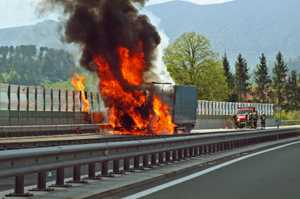 Along with motor vehicle accidents, burn injuries are a leading cause of unintentional injury and death nationwide. About 500,000 people seek medical treatment and thousands die because of burn injuries each year, according to statistics from the American Burn Association. Even a minor burn can be painful.
However, a serious burn injury requires highly specialized, prolonged treatment. These injuries are prone to infection and often result in lasting scars and permanent damage. Additionally, victims may suffer lifelong psychological side effects.
Medical bills for the treatment of serious burns can then easily cost hundreds of thousands of dollars or more. For this reason, it is crucial for victims to seek burn injury compensation from the individual, company or product manufacturer at fault.
Burned in a fire? Injured in a gas explosion? Schedule your free consultation online or at (615) 866-3938!
Your Wellbeing is Our Priority
Nashville burn injury lawyer Stanley A. Davis is dedicated to helping victims and their loved ones focus on what is truly important after an accident: their physical and emotional healing. Accidents involving fire, gas explosion or other burn injury causes are often devastating, which can make healing particularly challenging.
However, Stan Davis can take away the stress of filing an injury claim or lawsuit while you and your loved ones recover. He can explain your options for seeking compensation from the at-fault party and provide aggressive representation for your burn injury lawsuit. Reach out to our Nashville burn injury attorney for a free consultation.
Examples of Different Types of Burns: More Than Just Fire and Flame
You may be able to seek compensation for any type of burn injury that results from someone else's negligence. Common types of burns that result from home and workplace accidents include:
Thermal burns – Caused by heat from sources like open flames, hot objects, steam and scalding liquids
Chemical burns – Exposure to harmful acids and bases, such as those commonly found in cleaning and personal care products
Electrical burns – Occur when an electric current comes into direct contact with the body
Arc burns – When an electrical current "jumps" from a high resistance to low resistance area and is sometimes explosive in nature, burning and possibly throwing a person who may be in the current's path
Radiation burns – Caused by overexposure to radiation, most commonly ultraviolet light, such as in tanning booths, or medical radiation therapy
Friction burns – Combination of a scrape and a thermal burn when a body is dragged or thrown across a hard, rough surface, including road rash
Any of these types of burn injuries can result in permanent disfigurement and/or wrongful death.
What are the Most Common Causes of Burn Injuries
When an individual, business or product manufacturer fails to ensure the safety of others, burn injuries can occur. Some of the most common causes of serious burns include:
Car, motorcycle and trucking accidents
Tanker explosions
Exploding heaters
Grease fires
Scalding water or pipes
Hazardous workplaces
Faulty fire exits
Defective cabling or electrical cords
Power plant accidents
Defective products or machinery
Hazardous cleaning products
Fires at hotels, restaurants and stores
Gas leaks in homes, apartments and offices
Whether you or a loved one has sustained a chemical burn, thermal or electrical burn because of someone else's recklessness, speak with Nashville burn injury lawyer Stanley Davis today. Depending on the circumstances, you may have grounds for a premises liability, product defect and/or other personal injury claim.
Is My Employer Responsible for My Fire Accident, Gas Explosion and/or Burn Injury?
Workers' compensation in Tennessee covers all injuries and accidents you sustain on the job, with very limited exceptions. This includes burn injuries that may result from a fire accident, gas explosion or any other cause. Workers' comp covers a portion of your wage loss and provides medical benefits. However, it does not take into account your pain, suffering or many long-term burn treatment expenses.
Who Covers Additional Injury Costs?
To help cover these additional costs, workers who suffer burn injuries on the job can seek additional compensation by filing third party claims. Workers' compensation laws require employers to provide benefits for injured employees.
Unfortunately, these same laws also prevent workers from filing personal injury lawsuits against their employers. However, if another person or company contributes to your burns, you may pursue an injury claim against them.
Third parties like this may include:
Product manufacturers for defective machinery
Negligent subcontractors
The property owner for fire hazards
If a fire accident or plant explosion caused your burn injuries, then it is important to investigate if third party negligence was involved. Often workplaces like construction sites, refineries and industrial plants may include several different contractors or companies. As a result, it is not uncommon for victims of a fire accident and/or explosion to have a third party claim.
What are the Different Degrees of Burn Injuries and Symptoms?
The more severe a burn injury, the longer it takes to heal. When this happens, you face a greater the risk of scarring, infection and need for additional treatment. This can include skin grafts, physical therapy and burn injury rehabilitation for damaged muscles and nerves. The different degrees of burn severity include:
First degree burns affect only the outermost layer of skin and may take no longer than a week to heal. First degree burns often appear wet and red, and are usually painful. However, a full recovery with minor scarring or no scarring at all is typical. A sunburn is an example of a first degree burn.
Second degree burns damage the deeper layers of skin, causing blisters and red splotches. Second degree burns are deeply red, quite painful and may appear wet and shiny. These burns are more prone to infection than less severe burns, and may cause scarring. However, victims do not lose sensation at the site and often fully recover after several weeks of treatment.
Third degree burns destroy deep skin tissues. The skin may appear recessed and charred. They may not be as painful as less severe burns because third degree burns destroy nerve endings. Third degree burns can cause bone damage and often require reconstructive surgery and skin grafts. Recovery may take months or years.
Fourth, fifth or sixth degree burns are the worst kind and most likely to cause permanent disfigurement, disability and result in wrongful death of a loved one. These burns reach beyond the skin and nerves to damage muscle, ligaments and bone.
Serious burns are much more than physical injuries. They can also lead to depression, social withdrawal and overall personality change in a victim. Troubles with relationships, careers and self-esteem are some of the psychological impacts of burn injuries.
Nashville Burn Injury Lawyer Handling Personal Injury Lawsuits
If you sustained a serious burn injury due to a negligent workplace, dangerous premises or accident, Nashville burn injury attorney Stan Davis will fight for the compensation you deserve. He will determine the person or product responsible for the burn injury and hold them accountable.
Our personal injury law firm serves all of Tennessee. In the past, we have represented residents of Gallatin, Hendersonville, Goodlettsville, Smyrna, La Vergne and more. We have the experience and resources necessary to help victims of chemical burns, fire accidents and gas explosions gain the maximum financial recovery available under the law.
You Don't Pay Unless We Win!
By working on a contingency fee basis, you only pay our attorney if we gain a financial recovery for your claim. We also advance all out-of-pocket expenses and upfront money needed to file a burn injury lawsuit. Thus, there is no financial risk to seeking compensation.
Reach out to our Nashville burn injury attorney for a free consultation if you or a loved one is undergoing treatment for a burn injury that an act of negligence, defective product or hazardous environment may have caused. Our office number is (615) 866-3938.