Hurt in a Hit and Run in Nashville?
Hit and Run Injury Lawyer Explains Your Options for Compensation
It is bad enough being involved in a car accident — it is even worse when this accident has injured you and is a hit and run. After a hit and run, you face not only the financial burden of medical bills and other expenses, but also the uncertainty of not knowing who is responsible. However, even if the driver is never apprehended, you may have options to recover compensation from your own insurance provider. If you have been involved in this kind of accident in Nashville, then consider hiring a hit and run injury lawyer to ensure that you receive the settlement that you deserve.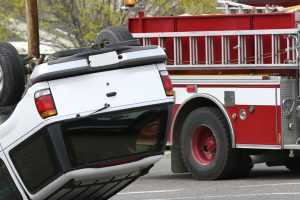 You have been through enough, let an expert take the reins when it comes to protecting you and your future. Since 1997, the Law Office of Stanley A. Davis has had one key focus: people come first. Stanley Davis believes wholeheartedly in helping his fellow neighbor. He has been a Nashville injury attorney for over 20 years and knows all the intricacies of county and statewide rules and regulations. Since opening his practice, Stanley has helped clients receive the compensation they rightly deserve — with over two million dollars awarded to victims over the years.
What Happens If the Police Cannot Find the Culprit?
After a hit and run accident, the authorities may be able to locate the at-fault party. If so, then he or she may face criminal charges on top of your civil claim. However, the police may not always be able to find the hit and run driver. For you, the victim, this may seem like the worst case scenario, but know that you still have options. Additionally, there are several things you can do to heighten the chances that police will catch the person who committed the hit and run:
Gather as much information as possible on the scene. Write down every detail you can recall, take photos (especially photos of any paint that might have rubbed off on your car from the other), get witness testimony, record the license plate/color/make and/or model of the car if possible; write down the time and date of the accident as well. Having as much information as possible will help police exponentially in their search and make filing an insurance claim much easier. Consequently, having more information also helps insurance companies decide how best to move forward with your overall claim.
File an accident report with the police. Having a report on file is likely to speed up any insurance claims as well as provide you with official written proof later on if you end up going to trial. Be aware that a police report must be filed within a certain time frame from the date of the accident.
File a claim with your own car insurance provider. After the police, your insurance company is the next place to call when you are involved in a hit and run accident. Report the accident, but do not give a statement until you speak to a lawyer. If you have uninsured motorist coverage, then you should be able to file a claim under that policy in order to receive aid.
Can I File a Car Insurance Claim If the Police Do Catch the Driver?
Take heart. It is not always the case that the guilty party is not caught. There are times when police are able to catch the culprit! A couple scenarios can occur in this situation:
The culprit has insurance. If this is the case, you will more than likely be able to settle the dispute via claims with your individual insurance companies.
The culprit does not have insurance or is underinsured. In this situation, you can try to file a claim with your insurance per your uninsured motorist coverage policy.
It is always a criminal offense to leave the scene of an accident, so — in most states — the driver will also face criminal charges. Penalties for leaving the scene will vary in severity depending on the direness of the situation caused by the hit and run. Additionally, in some cases, you may be able to claim punitive damages as the victim of a hit and run.
Punitive damages are intended to punish the at-fault party, rather than compensate the victim. Depending on the defendant's situation and the details of the crash, the punitive damages may be more or less severe. However, punitive damages are relatively rare, even in hit and run cases; the accident usually must have been severe or the defendant's conduct must have been grossly negligent or reckless.
Need Help? Contact Our Nashville Hit and Run Injury Lawyer
It can be remarkably disruptive to a person's life when he or she is involved in a hit and run accident — especially if they are injured in the accident. While it might be hard to remember in the midst of the situation, know that you have rights and options left in this wake of destruction that can ultimately help alter the situation in your favor.
Have you or a loved one been involved in a hit and run accident?
With over 20 years of experience, the hit and run injury lawyer at the Law Office of Stanley A. Davis is here to help you. Call today for a free consultation.