Dealing with a Catastrophic Brain or Spinal Cord Injury?
Our Compassionate Nashville Accident Lawyer Can Help You and Your Family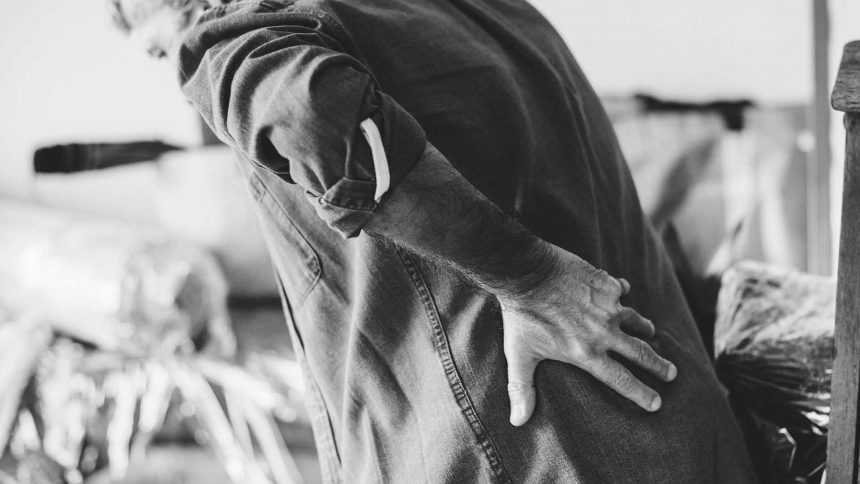 Any accident can cause injuries that disrupt your life for weeks, months or even years while you recover. However, a catastrophic personal injury completely changes your life and the lives of your family members forever. These types of injuries include traumatic brain injury, spinal cord injury, amputations, burn injuries and many more. Injuries like these cause permanent, disabling conditions, in varying degrees and usually require a lifetime medical care. Depending on the circumstances, a catastrophic injury may affect your ability to work, live independently, move and even breathe. Additionally, some catastrophic injuries can affect your cognitive skills and alter your personality as well. However, you can recover compensation from the party responsible for your accident, which can help you with medical bills and many other expenses.
Nashville accident lawyer Stanley A. Davis is personally committed to helping his Tennessee neighbors who are the victims of serious injuries. With his years of legal experience, attorney Stanley Davis can provide guidance to determine if the careless actions of another caused your serious injuries. Additionally, if you lost a loved one as a result of a brain or spinal cord injury, then our Nashville accident lawyer can bring a wrongful death claim against the negligent parties to help prevent this tragedy from happening again.
What is a Catastrophic Injury?
Catastrophic injuries include any injuries that have a profound, prolonged impact on the life of the victim. The most common examples include:
Traumatic brain injury (TBI). Any trauma or damage to the brain can have widespread negative effects on your entire body. Paralysis and/or decreased motor function are common side effects along with personality changes and other cognitive drawbacks. Furthermore, a traumatic brain injury rarely heals, though slight improvements are possible.
Spinal cord injury. While the bones of the spine may heal eventually, damage to the nerves of the spinal cord is often irreversible. Typically, this results in partial or total paralysis of the body below the site of the injury.
Severe burn injuries. A catastrophic burn injury is a burn that affects not only the skin but also the nerves and muscles beneath. Permanent loss of motor function is a common effect. Additionally, burn injuries are often disfiguring, especially if they affect the face. While skin grafts can help heal these kinds of injuries, they are costly, painful and time-consuming.
Traumatic amputation. An accident like a car or truck crash may result in an amputation if the victim's arm or leg is caught or crushed between two surfaces. These injuries are often life-threatening, and result in permanent disability. Often, an amputation victim will be unable to return to work as a result, and may require extensive physical therapy and prostheses.
What are the Most Common Causes of Catastrophic Injuries?
A catastrophic injury may result from any kind of severe accident. Some of the most common causes of traumatic brain injury and other catastrophic injuries include:
Vehicle accidents, including car accidents and truck accidents. Any crash, especially at high speeds, can cause a catastrophic injury.
Slip and fall accidents. A fall can cause a traumatic brain injury or damage the spine. While falls from heights are most dangerous, even a simple slip can result in a disabling injury like this.
Assaults. According to the Centers for Disease Control and Prevention (CDC), assault is one of the top five causes of traumatic brain injury.
Blasts or explosions. An explosion can cause any catastrophic injury, including amputations and severe burns.
Sports injuries. Contact sports, in particular, carry a high risk for concussion, which is a mild TBI. Additionally, multiple concussions can have the same effect as a single, more severe traumatic brain injury.
Medical malpractice. Surgical mistakes, misdiagnosis and other forms of medical malpractice can cause spine injuries, TBIs and wrongful death.
Birth injuries. These injuries, which can cause a lifetime of paralysis or other impairment due to a spine or brain injury at birth, are the result of medical negligence.
Workplace accidents, especially construction accidents. Any accident at work, particularly in a workplace with heavy machinery or fall hazards, can cause disabling injuries.
How Can a Nashville Accident Lawyer Help? Get Financial Recovery to Afford the Best Spine and TBI Treatment
Doctors often recommend extended medical care and physical therapy to victims of spinal cord injury or brain injury. This is because the pain and resulting conditions may continue indefinitely. Nashville accident lawyer Stanley Davis will stand by you through your treatment process and keep accurate records of your progress. He is also able to represent you and your family in seeking injury compensation from those at fault. This recovery can help cover your medical bills and attempt to compensate you for your pain and suffering.
Since 1997, our personal injury law firm has committed itself to representing accident victims and families throughout Tennessee. During this time, we have successfully obtained millions of dollars in accident settlements and verdicts for residents hurt in Middle and East Tennessee accidents.
Our accident lawyer may be able to help you get fair personal injury compensation or wrongful death damages, so that your family can worry a little less about affording the medical care your loved one needs or bills now that your loved one is gone.
If you have questions about your legal rights after a catastrophic injury, Stanley would be happy to answer them for you during a free claim review.