Truck or Car Defect Injury?
Nashville Auto Accident Attorney on Wrecks from Defective Car Parts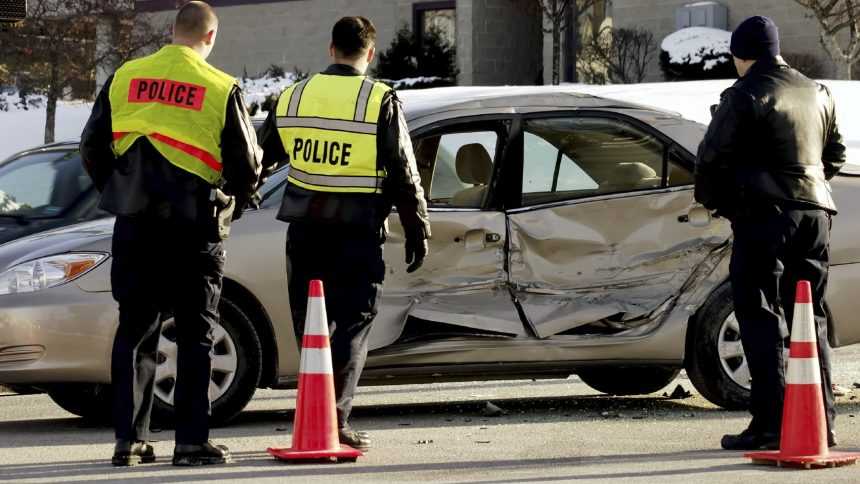 How safe your car is, and how safe it will keep you in the event of a wreck, is essential to every driver on the road. A single small flaw, such as a mistake in the manufacturing of ties, can lead to catastrophic injuries like a spinal cord injury, traumatic brain injury (TBI), broken bones or even death. Companies may issue recalls on vehicles or dangerous car parts if they believe there are defects that may be in other vehicles of the same series. While these recalls do happen, it is often at the expense of hundreds to thousands of motorists involved car or truck accidents caused by the defective automotive components.
If you were injured because of an auto defect, don't hesitate to reach out to our Nashville Auto Accident Attorney for a free consultation. Contact us online or call (615) 866-3938 today!
Common Defective Auto Products
Car defects come in many different forms. In the past, the law found companies negligent when the following defects caused serious and fatal injuries:
Steering equipment that suddenly broke
Fuel system complications, which lead to fires
Accelerator controls that stick or break
Engine cooling problems that caused fires
Tires that crack or break, resulting in a tire blowout
Windshield wiper systems that failed to operate properly
Faulty wiring that lead to a loss of power or fire
Brake systems that failed to work
Defective airbags that failed to deploy during an accident
Child safety seats that contained defective belts, which injured children
Car jacks that collapsed and caused injury
The number of injuries that could occur before a recall occurs is hard to limit to a short list, especially if you consider that something as simple as a headlight that tends to burn out too easily can lead to catastrophic results.
Even respected companies in the automotive industry are can be held responsible for their defective products. Nashville auto accident attorney Stan Davis is not afraid to confront any car or part company if they are at fault for your injuries, no matter how powerful they may seem.
When Do Companies Recall Defective Parts?
Car companies and part manufacturers have a duty to recall or repair any flaw that compromises a vehicle's ability to operate properly or to protect those traveling inside. However, some of these companies do not always issue recalls in a timely manner. Whether the car or part company wants to save money by ignoring its responsibility to recall or make necessary repairs, or if they determine the cost to settle a few lawsuits caused by the defect is cheaper in the long run, these companies do not always act proactively to protect the lives of their customers.
A company will be required to issue a vehicle recall if consumers commonly report a serious design or manufacturer defect. Many of these companies will hold out on issuing a recall until the National Highway Traffic Safety Administration forces them to do so. Unfortunately, it could take a thousand tire blowout accidents to get these companies to take initiative.
What Causes Rollover Accidents?
Rollovers lead to roof crush accidents, which is a common cause of serious head injuries and death for drivers. These accidents are typically caused not by one defective product, but by two defects—tire blowout and a design flaw in the roof. Semi trucks and SUVs are the most susceptible to rollovers because of their high center of gravity.
The scary truth about rollovers and roof crushes is this: When the roof of a vehicle fails, those inside are likely to suffer brain injuries and spinal cord injuries. It is crucial that manufacturers consider how their vehicles will fair in accidents when designing important components like roofs.
Car and truck manufacturers clearly understand the rollover risk for vehicles like 18 wheelers and SUVs. However, some companies still fail to fix or recall vehicles with defects purely due to financial greed. Stan has the resources and knowledge to conduct a thorough investigation into a crash to determine if a defective roof, poorly made tires or other defective parts may have caused the accident.
What Causes a Car Tire to Blowout?
Tires may blowout for a number of different reasons, such as punctures, air pressure, reckless driving and negligence in the manufacturing process that may result in tires with tread separation. A tire blowout occurs in a matter of seconds, and Michelin reported tires that blow out kill 500 people each year.
Depending on the circumstances of your accident, a number of people or companies may be responsible for your injuries. You need an experienced lawyer who handles defective car part and product defect claims to determine who is truly at fault for the accident.
Call for Free Attorney Advice about Vehicle Product Liability
If you have been injured or lost a loved one because of a manufacturing flaw, you are entitled to financial compensation for your damages. Auto defect attorney Stan Davis will aggressively represent you to secure the peace of mind you and your family deserve.
Schedule your free legal consultation with Stan today by calling the law firm at (615) 866-3938.