Questions about Truck Accidents?
Ask a Nashville Semi Truck Accident Attorney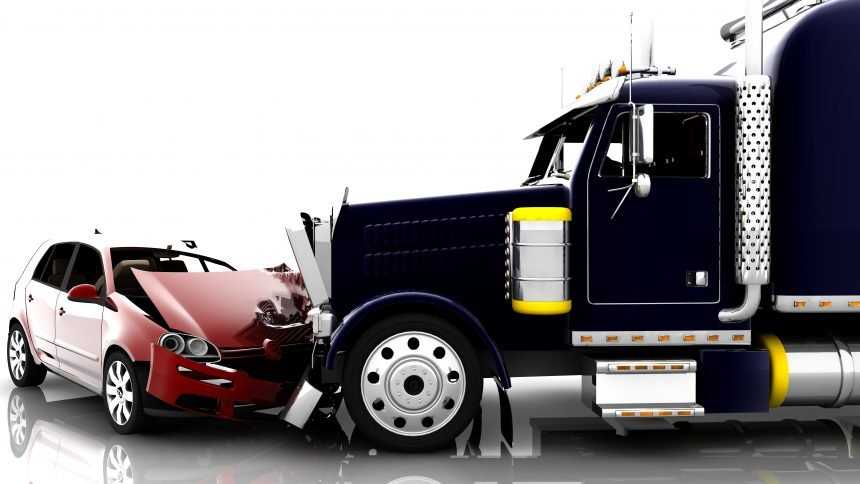 Accidents involving commercial trucks can be devastating, as they result in serious injuries like traumatic brain injuries (TBIs), broken bones, severe burns, paralysis and spinal cord injuries. While you may be frustrated by your accident, it is important to stay positive and place your faith in God, as recovery from these injuries may include intensive physical therapy and rehabilitation in order to heal.
Nashville semi truck accident attorney Stanley A. Davis understands how difficult truck accidents can be for a victim and his or her family members. In addition to representing personal injury victims, we handle wrongful death lawsuits for family members of truck accident victims across the state. With this in mind, we have created a page to answer your frequently asked questions about truck accidents.
What Do I Do Following a Truck Accident?
If you have been in a truck accident, then seek medical attention immediately. Medical care is extremely important following a truck crash. You may appear to be fine, but serious health complications often appear later.
Once you have received medical assistance, take pictures of the scene of the crash, contact your insurer, keep a record of your medical expenses and contact our Nashville truck accident lawyer.
Why Did This Happen To Me?
Most trucking accidents result from:
Excessive speed
Poor truck maintenance
Overloaded cargoes
Driver fatigue
Lack of driver qualifications and training
Wide turns
If you are in a Nashville truck accident, then understand that you are not alone. According to the U.S. Department of Transportation (DOT), every year there are around 500,000 truck accidents on American roadways. Furthermore, Nashville semi truck accident attorney Stanley A. Davis understands how devastating truck accidents can be—with prayer and legal guidance, you can overcome your injuries.
Who is Responsible for My Injuries?
If you have been in a semi accident, our Nashville truck accident lawyer can then find potential defendants for your lawsuit. Potential defendants may include:
The trucking company who employs the driver
Additional third-parties, including contractors or shipping companies
It is important to contact Nashville truck accident attorney Stanley A. Davis if you have been in a crash. Our office can then find out if the driver who hit you is an owner/operator or an independent contractor for a larger company.
What Kind of Compensation is Available to Truck Accident Victims?
If you sustained a serious personal injury, you may be eligible for damages. This can include compensation for:
Medical bills (including rehabilitation and physical therapy)
Lost future earnings
Pain and suffering
Mental and emotional distress
Loss of enjoyment of life
How Do I Pay Attorney Fees?
Nashville semi truck accident attorney Stanley A. Davis offers free consultations. This means you do not have to pay our attorney for your initial inquiry. If you allow us to represent you, we will then agree to an arrangement to pay for your legal fees based on your accident settlement or verdict.
Nashville Semi Truck Accident Lawyer Fighting For You
If you or someone close to you suffered a serious injury in a truck accident in or around Nashville, then let us help you. Contact our office now at (615) 866-3938 for a free evaluation of your case.
Isaiah 41:10 Fear not, for I am with you; be not dismayed, for I am your God; I will strengthen you, I will help you, I will uphold you with my righteous right hand.
Truck Accident FAQ Answered by Our Nashville Personal Injury Lawyer