Nashville Aviation Accident Attorney
Representing Airplane Crash Injury Victims for 20+ Years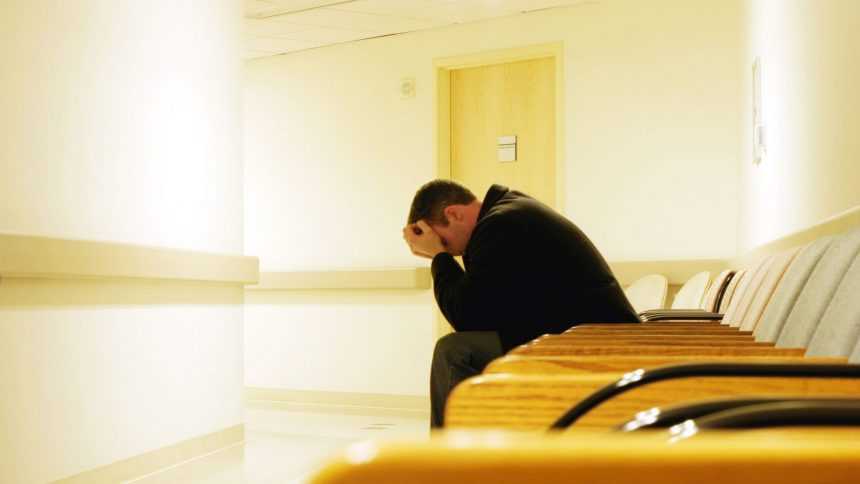 When something goes wrong in an airplane, either due to pilot error or some other negligence, catastrophic injuries and wrongful death are common results. As with most accidents, victims and their family members may seek compensation for the damages caused. However, due to the immense damage that usually results from plane crashes, it is not always easy to find the party responsible for the wreck.
Furthermore, special laws and regulations apply to the aviation industry as well as privately-owned planes. Therefore, if you have sustained serious injuries in an airplane crash or had a loved one pass away, you should ask the advice of an aviation accident lawyer before you take legal action.
Nashville aviation accident Attorney Stanley A. Davis can help you to navigate through the confusion to find the truth after a Tennessee plane crash. Stanley has nearly 30 years of experience investigating accidents of all kinds, including aviation accidents.
He offers compassionate, knowledgeable representation for both insurance claims and personal injury lawsuits. If you have questions about aviation accidents and/or your legal options, contact Stanley today for a free consultation.
What are the Most Common Causes of Airplane Crashes in Tennessee?
The most common kind of Tennessee plane crash is a "general aviation accident," according to the National Transportation Safety Board (NTSB). These aviation accidents involve small airplanes instead of large commercial jets. These planes are commonly privately owned and operated, or used by small companies, such as airplane tour businesses.
Like car and truck accidents, the root cause of nearly all plane crashes is negligence. Tour companies, private airlines and even individually-licensed pilots must all follow FAA regulations for safety. However, when an airline or individual neglects these procedures and precautions, serious aviation accidents may result.
The most common causes of plane crashes in Tennessee include:
Pilot Error – According to the FAA, the most common cause of small and privately owned plane crashes is pilot error. This can include negligence during takeoff or landing, as well as during flight.
Defective Parts – Aviation accidents may result from manufacturing or design defects in the plane itself.
Airline Negligence – Private airlines and airplane companies are responsible for maintaining their aircraft and ensuring all employees follow proper procedures. If a plane malfunctions due to lack of maintenance or repairs, the airline or private company is usually liable for the accident. Similarly, if any employees, such as air traffic controllers, cause a crash, the airline is often legally responsible.
Who is Liable for Airplane Crashes in Tennessee?
After an aviation accident, the party liable for the damages typically depends on what actually caused the crash as well as who owns the plane. Depending on the circumstances, you may be able to seek compensation from multiple parties for a single accident. Those responsible for an airplane accident may include:
The owner of the plane. Generally, the owner of a private airplane is responsible for any accidents. If a company owns and operates the plane, that business is typically liable in the same way. Most private pilots, small airlines and companies have insurance policies that may compensate victims of a crash. However, like all insurance claims, it may be difficult to actually collect the necessary amount of compensation without the help of an aviation accident lawyer.
The pilot. If someone other than the owner was flying the plane at the time of the accident, you may be able to collect compensation from him or her as well.
The plane manufacturer. If an investigation reveals that defective parts caused the crash, the manufacturer may be liable for the damages. In product liability cases for defective parts, many times the plaintiff does not need to prove that the defendant was negligent in its actions. Instead, you must prove only that the part or design in question caused the airplane accident and led to your injuries. Airplane manufacturers may be strictly liable for unreasonably dangerous planes and their defective parts.
A third party. Anyone involved with an airplane may be liable for a plane crash. This include third party airstrip employees, maintenance workers and even fueling companies.
Compensation Available to Passengers and Families Following a Tennessee Plane Crash
Nearly all aviation accidents are preventable. Therefore, your plane crash injuries and/or the loss of loved ones should not have happened. Filing a lawsuit against the responsible parties can help you to get some compensation for those losses.
After a Nashville plane crash, you may sue for compensatory damages, such as:
Lost wages, either your own lost wages or loss of income from a loved one you were dependent on.
Medical expenses.
Future treatment costs.
Pain and suffering.
Disfigurement.
Emotional trauma.
You may also be able to pursue punitive damages in circumstances involving extreme negligence. Punitive damages often come with high reward amounts as they act as a punishment for the negligent party.
Questions about Plane Crash Lawsuits? Find a Nashville Aviation Accident Lawyer
Plane crashes are incredibly complicated, and the investigation alone may take months. Nashville aviation accident attorney Stanley A. Davis can handle these legal complexities on your behalf while you take the time you need to heal. He will perform a thorough investigation, and will fight for your right to compensation.
If a plane crash anywhere in Tennessee has impacted your life, trust Stanley Davis to stand up for your best interests. Contact his law office in Nashville today to schedule a free initial consultation.
"But those who hope in the Lord will renew their strength. They will soar on wings like eagles." – Isaiah 40:31