Injured Working as a Taxi Driver in Tennessee?
Nashville Taxi Accident Lawyer on Workers Compensation and Personal Injury Claims for Cab Drivers
Being a taxi driver is not easy, and nothing can interrupt the life and livelihood of a taxi driver like a taxi accident or any other situation that causes serious personal injury on the job. While some taxi drivers are classified as employees of a taxi company, many cab drivers are independent contractors who have limited means to gain compensation after taxi driver accidents.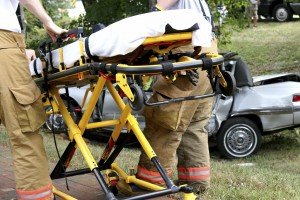 Taxi accident lawyer Stanley A. Davis has spent much of his practice helping workers, including hundreds of cab drivers, with personal injury and Tennessee workers compensation cases. He has the experience necessary to navigate you through the process of obtaining personal injury compensation from the appropriate parties to cover damages from a taxi driver accident that can help you recover.
What are Potential Risks of Taxi Driving in Nashville?
Driving a taxi in Nashville can be an interesting job, to say the least. Tennessee taxi drivers meet customers from all walks of life and may drive all over the state. However, along with the interesting aspects of the job come a number of potential hazards for taxi drivers, such as:
Getting into a taxi driver accident with another vehicle, even when cab drivers use extreme caution and care while driving
Stress and strain injuries from repetitive movement and other workplace ergonomic conditions
Passengers that distract or assault taxi drivers and cause devastating personal injuries
When personal injuries occur in a taxi accident, gaining compensation may depend on the employment classification of the taxi driver. Some taxi drivers are employees of taxi companies and can thus file for taxi driver workers compensation. Other cab drivers in Tennessee work as independent contractors. A personal car insurance policy may provide some compensation for independent contractor taxi drivers who suffer accident injuries. Some can drivers may file lawsuits against the individuals responsible for the taxi driver accidents.
Differences between Employee and Independent Contractor Classifications for Nashville Taxi Drivers
There are some key differences between taxi drivers classified as independent contractors and employees, especially in the event of a crash. Employees typically must follow close directives from their employer about clocking in and follow company policies from which independent contractors are exempt. However, taxi driver employees do enjoy a number of employee benefits that contractors do not receive. These benefits include things like Tennessee workers compensation coverage for compensation after job injuries.
Independent contractors are subject to less control by the taxi companies under which they operate. Independent taxi driver contractors typically choose their own hours. Additionally, they are not subject to some of the same rules as employees. However, Nashville taxi driver independent contractors do not receive employee benefits like workers comp.
Hurt in a Taxi Driver Accident? Call Our Nashville Taxi Accident Lawyer
If you are a taxi driver who has been hurt in a taxi driver accident, you could be entitled to compensation for the personal injuries and lost wages you suffered as a result. However, the legal process of gaining the compensation you are entitled may change depending on your employment status.
Call taxi driver workers compensation lawyer Stan Davis about your best legal options today.
Your Success Is Our Success
Real Injuries. Real Recoveries.
Spine Injury $400,000 Settlement

Our Nashville car accident lawyer gained an accident settlement for a middle-aged man who suffered soft tissue shoulder and spinal cord injury in a car accident in Wilson County, Tennessee.

Failure to Yield $1.5 Million Verdict

The victim was injured when the defendant failed to yield the right of way, causing him to suffer a ruptured disc in his lower back. Nashville auto accident attorney Stanley A. Davis prosecuted the claim and obtained this verdict for the victim.

Spine Injury $120,000 Verdict

A woman who was 15 weeks pregnant, with a history of back and neck problems, was involved in a car accident. She had abdominal and spinal pain after the crash. A week of monitoring determined that her unborn child was fine.

Soft-Tissue Injuries $193,500 Verdict

Our Nashville car accident attorney gained a jury verdict for a soft tissue injury sustained in a car accident. This case included close to $20,000.00 in medical bills, pain and suffering, loss of enjoyment of life, and lost wages.

Rear-End Collision $339,163 Verdict

A 33-year-old man was traveling on Charlotte Avenue in Nashville, Tennessee, on April 14, 2010. While stopped in traffic, he was rear-ended by the defendant. It was a moderate impact, and his vehicle sustained a significant amount of bumper damage.

Spine Injury $292,000 Recovered

A middle-aged woman was working and traveling in an automobile when she was injured in a Nashville car accident. She suffered a spinal cord injury that required surgery.

Failure to Yield $900,000 Settlement

A middle-aged man was riding with his wife and two minor children on a rural road when a defendant failed to yield the right-of-way causing a moderate impact to occur.

Spine Injury $425,000 Settlement

A middle-aged man was rear-ended by another driver who was not paying attention. He suffered a closed head injury as well as a spinal cord injury. The injured man continues to suffer from loss of memory, vertigo, and headaches.

Rear-End Collision $325,000 Settlement

A young 32-year-old woman was carefully and cautiously proceeding on I-24 in Nashville, Tennessee when she was rear-ended by the Defendant driver.  She suffered damages to her shoulder requiring surgical repair and had significant preexisting injuries which were aggravated by this crash.

Drunk Driving Accident $1.0 Million Settlement

A middle-aged female was rear-ended by a drunk driver in an automobile crash on a rural road in Rutherford County, Tennessee, and suffered aggravation of preexisting spinal conditions.