Helping Tourists Hurt in East Tennessee and Across the State
Nashville Premises Liability Lawyer Represents Clients from Across the U.S.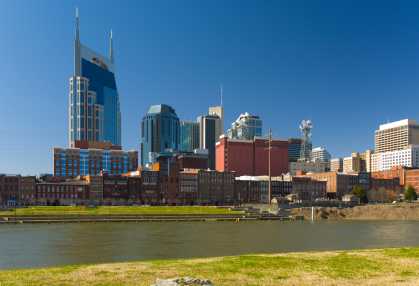 The last thing anyone wants is to suffer an injury on vacation. However, vacation accidents can happen anywhere in East Tennessee, including Pigeon Forge and Sevierville. Owners and operators of Tennessee resorts, hotels and tourist attractions have a duty to keep their buildings and grounds safe for guests. This includes warning visitors of any potential hazards and taking all necessary steps to address known dangers. When attraction owners, hotel employees or third parties fail to fulfill these legal obligations, businesses that cater to vacationers in Tennessee can be held liable for your injuries and damages under premises liability law.
Nashville premises liability lawyer Stanley A. Davis has been practicing law at his law office since 1997. When an individual or business puts your safety in jeopardy while vacationing, you deserve justice. As a family man and a vacation accident attorney, Stanley Davis knows that keeping your loved ones safe is your top priority. Thus, his top priority is obtaining the maximum injury compensation available to his clients under the law.
Our law firm has the resources and knowledge to assist those hurt while vacationing across Tennessee, with particular focus representing those injured visiting tourist attractions in the Eastern Tennessee. This includes those hurt visiting:
What are Common Types of Vacation Premises Liability Cases for Out-of-Towners?
Tourists should be able to enjoy the sights and experiences of a new city without having to fear for their safety. However, unfortunately, not all establishments follow the necessary procedures to keep their property safe for visitors. For example, hotels, restaurants and other businesses must perform routine maintenance to ensure floors, stairs, elevators and furniture are safe for use. Additionally, companies that rent vacation equipment must also maintain their machinery so that the equipment functions properly for tourists.
When any individual, property owner or company neglects reasonable safety precautions, then vacationers may suffer serious injuries. Some common types of vacation accidents include:
Resort and Hotel Accidents. These include slip and falls, accidents caused by improper lighting and assaults due to security negligence.
Swimming Pool Accidents. Diving accidents, drowning or slip and falls around the water can cause traumatic brain and spine injuries.
Sidewalk and Parking Lot Accidents. Vacationers may be at risk for trips, slips and falls due to uneven concrete, assaults or robberies from poor security.
Gym Accidents. These may include accidents caused by defective workout equipment like faulty hotel treadmills.
Concert Events or Festival Accidents. Although East Tennessee is a popular destination for music festivals and other events, accidents may result from overcrowding or negligent security.
Accidents on the Water. These types of accident include boat accidents, personal watercraft (jet ski) accidents, and parasailing or water ski injuries.
Theme Park Accidents. Tennessee tourists may sustain injuries from faulty amusement park rides due to lack of maintenance or equipment failure. Improper ride instruction or falls from rides like roller coasters or zip lines may also cause injuries or wrongful death.
Hurt Visiting E. Tennessee? Call a Nashville Premises Liability Lawyer Today
When accidents happen on a trip, victims may want to return home immediately. You may not think about calling a vacation accident attorney until you are back home and begin to process what happened.
However, even if you are out of state, our experienced vacation injury attorney can guide you through the process of filing an injury claim in Tennessee. We can collect evidence on your behalf and advise you on what to say (and not to say) to the business owner or accident investigators representing the business. Additionally, we can tell you other essential steps to take after a vacation injury in order to protect your family. In Tennessee, the state's premises liability laws protect your right to bring a claim up to a year from the date of your vacation injury. However, you should not wait to speak to a lawyer, as you may lose crucial evidence.
Nashville premises liability lawyer Stanley Davis will fight for compensation that covers your medical bills, lost wages, and pain and suffering.
Please contact our tourist accident attorney to learn how we can help you. We offer a free case review and consultation.