Hurt While Visiting Northeast Tennessee?
Our Johnson City TN Personal Injury Attorney Fights for Residents and Out-of-Towners Injured in Vacation Accidents
"Accidents happen" is a phrase that is unfortunately true no matter where you are. Even if you happen to be just visiting Northeast Tennessee, vacation accidents can and do happen. Of course, nobody wants to think about being in an accident while on vacation in the Southern Appalachian region. But, if it does happen, Johnson City TN personal injury attorney Stanley A. Davis can help you.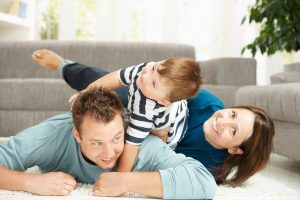 Business owners and Tennessee hotel employees can be held liable for not providing as safe of an environment as possible for you, their guest, under premises liability law. Any hotels, rental cabins, bed and breakfast establishments or tourist attractions in Northeast Tennessee, including Johnson City and Kingsport, that fail to adhere to strict regulations regarding guest safety could be subject to legal action if their negligence results in serious injuries.
Premises liability law applies to vacationers in Northeast Tennessee just the same as it does to its residents. Johnson City TN personal injury attorney Stanley A. Davis has assisted many vacationers with their premises liability cases to secure fair compensation on their behalf. Our vacation accident lawyer makes it his mission to get his clients the maximum compensation amounts available under Tennessee law because that is what you deserve.
What Kinds of Vacation Accidents Occur in Northeast Tennessee?
When visiting Johnson City, Newport or any other Northeastern city in Tennessee, vacationers should be safe. However, business owners that rent out spaces and equipment or run properties that see a lot of tourism do not always keep their business up to an acceptable safety standard.
Common types of vacation accidents include, but are not limited to:
Hotel Injury. Whether you are staying in a cozy B&B in Elizabethton or are renting a cabin in the foothills of Sneedville, the staff and owners are legally obligated to maintain safety standards to prevent slip and fall accidents and other premises injuries.
Restaurant Accidents. Even a Southern Appalachian winery must maintain safety standards to protect its wine enthusiasts. When visiting a winery, bar or other establishment that serves alcohol, drunk drivers can pose a significant danger if the staff does not regulate how much they serve at tastings under Tennessee dram shop laws.
Bus Accidents. Riding the NYTN bus line can be a great way to travel around Southern Appalachia. However, if you are injured on or are involved in a motor vehicle accident with a city bus, you may be entitled to seek personal injury compensation for your damages.
Museum Security Negligence. Northeast Tennessee is famous for its historical districts. However, if you are injured while touring Davy Crockett's cabin or one of Elizabethton's historical mansions, you may need a personal injury attorney. All historical museums and locations in Northeast Tennessee must maintain safe premises for guests, including providing adequate security to prevent injury.
Fishing Accidents. Southern Appalachia is full of lakes and rivers, including Cherokee Lake. You may also consider spending the day in a rental fishing boat on Watauga Lake. However, make sure to check out equipment for proper maintenance and be on the lookout for intoxicated boaters. Simple steps like these can keep you safer.
Festival Injury. Overcrowding at local outdoor concerts or storytelling festivals can lead to serious injuries, such as trampling, assault and crushing. You may be able to hold the festival organizer or other party at fault under premises liability law for festival injuries caused by their negligence.
Hiking Accidents. The Appalachian Trail and other hiking areas in the Northeast Tennessee mountains span an extremely wide distance. The park service is in charge of maintenance to keep guests safe. The park service may then be liable for your injuries if it did not adequately mark or clear a trail or if it did not advise you of hazards.
Speedway Accidents. The Bristol Motor Speedway and Dragway hosts two very large racing events, including the annual NASCAR Sprint Cup. While proper measures can help prevent injuries to NASCAR fans, improper safety implementation or other negligence by the organization could results in injuries from flying car parts from crashes or other crowd-related injuries.
How Can Our Johnson City TN Personal Injury Attorney Help You?
After an accident on vacation, it is normal for you to want to return home to process what happened. Tennessee premises liability law allows you to wait up to a year from the time of the accident to file a claim for vacation injuries. However, we advise you to not wait that long to call an attorney. We may lose valuable evidence if you wait following the accident. The earlier you call Stan Davis, the stronger he can potentially make your case.
Our attorney has years of valuable legal experience that he wants to share with you. He can also act as your spokesman, talking with business owners and their lawyers on your behalf.
Johnson City TN personal injury attorney Stan Davis will fight for compensation you deserve. This includes your medical expenses, lost wages, pain and suffering as well as punitive damages in some cases.
Please call or fill out an online form to schedule a free review with our firm.