Hurt While Visiting the Great Smoky Mountains?
Knoxville Personal Injury Lawyer Assists Tourists and Residents
The Great Smoky Mountains and tourist towns like Gatlinburg, Chattanooga and Pigeon Forge make Eastern Tennessee a popular destination for vacationers from across the country. However, negligence from tour companies, government park services and local business owners cause serious vacation accidents every year. These companies may place profits over the safety of their guests, allowing dangerous conditions to go unaddressed. Understaffing, poor equipment and failure to warn visitors of possible hazards may also cause a vacation injury. In many cases, the business owner or operator of the attraction may be liable for your injuries. If you or a loved one sustains personal injuries while on a trip to East Tennessee, then you may be entitled to compensation for your medical bills and other damages.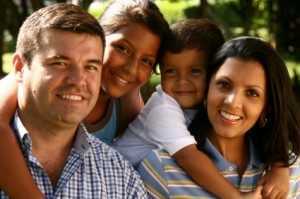 Whether you are visiting from somewhere close by or are a tourist from out of state, you need a local Knoxville personal injury lawyer for a claim in East Tennessee. Attorney Stanley A. Davis has handled vacation accidents in and around Knox County, Gatlinburg and Johnson City for years. He combines his wealth of knowledge regarding personal injury law with his extensive knowledge of the Great Smoky Mountain area to offer dedicated representation to injury victims.
What Outdoor Vacation Accidents are Common in the Smoky Mountains?
Tourists from across the country travel to Tennessee to experience the natural beauty of the Great Smoky Mountains. For many, this means hiking, sightseeing, swimming and other outdoor activities. However, negligence by tour companies and government agencies can cause serious vacation injuries during any of these pursuits. Accidents that happen in the mountains can be particularly dangerous, as help is usually far away. Some common types of vacation accidents that occur in the Smokies include:
Sightseeing Accidents. Guests to the Smoky Mountains can hike, bike, horseback ride and even ride in a helicopter to see the mountains. However, a sightseeing tour can quickly turn into tragedy if the tour company neglects safety procedures.
Fishing and Boating Accidents. Drunk boating and rental company negligence are two common causes of fishing and boating accidents on Douglas Lake and the many other bodies of water in the Knoxville area. Rental companies and guides may also be to blame for white water rafting and/or water skiing accidents.
Hiking Accidents. Poorly maintained walking and biking trails in Cumberland and across the Great Smoky Mountains may result in serious hiking injuries. If any known hazards exist, then those in charge of maintaining the trail could be responsible for your damages.
Sports-Related Accidents. Rock climbing, snow tubing and riding ATVs are all popular recreational sports in the smoky mountains. However, faulty equipment or poorly marked areas can cause rock climbing accidents, ATV crashes and other injuries. Snow tubing in the Smoky Mountains may be particularly dangerous; seasonal companies may not hire adequate staff to supervise the routes and prevent pileups.
What Other Types of Vacation Accidents Occur in Knox County?
A vacation accident may occur at any time during your trip to the Smokies if local businesses and agencies fail to maintain safety standards. Residents and visitors may sustain serious personal injuries from:
Hotel Accidents. The Knoxville area boasts quaint bed and breakfast establishments, rustic rental cabins and sprawling campgrounds in addition to traditional hotels. However, if these properties are not reasonably safe under premises liability law, then you could be in danger of injury.
Restaurant Accidents. If the owners and staff of area bars or wineries do not maintain the facility or are not careful about how much alcohol they serve, then you could be at risk for suffering personal injuries resulting from slip and falls on messy floors or in drunk driving accidents caused by intoxicated patrons.
Museum Accidents. Knox County has dozens of historic mansions, military forts and museums to visit. However, unaddressed hazards like uneven floors, worn staircases and unsecured equipment can endanger visitors.
Motorcycle Accidents. There are many motorcycle trails winding through Knoxville and the Cumberland Mountains that draw hundreds of riders each year. Irresponsible motorists sharing the road with these riders can cause brain injuries or death in motorcycle crashes. Motorcycle riders face the biggest dangers on a stretch of US 129, locally called the "dragon tail". It features over 300 curves on a stretch of only eight miles.
Knoxville personal injury lawyer Stanley Davis can help ease the burden of your legal claim while you recover from a vacation accident. If you sustained injuries while visiting from out of town, then he can handle your claim locally while you return home. He will keep in touch with you throughout the claims process and help ensure you get the full compensation you deserve, even if you live thousands of miles away.
Hurt in the Smokies? Call Our Knoxville Personal Injury Lawyer Now
For years, personal injury lawyer Stan Davis has been helping tourists in and around Northeastern Tennessee fight for their right to compensation to recover their medical bills, lost wages, pain and suffering after vacation injuries in Eastern Tennessee. If you suffered serious personal injury because of a vacation accident, then he can help you seek the compensation you deserve.
Our attorney will stand by you through the legal process. He will even speak to any liable businesses on your behalf so that you do not have to. Please call or contact us online today. We can explain how our personal injury law firm can help during a free attorney consultation.