Injured Vacationing in Southeast Tennessee?
Chattanooga Personal Injury Lawyer Stanley A. Davis Fights for the Rights of Tourists and Locals
Taking a train ride through a historic district in Chattanooga or spending the day zip-lining can settle your mind and reinvigorate you. However, one carelessly maintained stretch of railroad or one negligent worker at the zip-line company can turn your vacation into a nightmare of hospital and medical bills.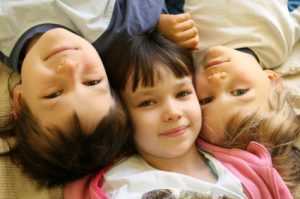 Serious vacation injuries can be even more stressful because you do not know the area and feel far from home. Chattanooga personal injury attorney Stanley A. Davis knows how difficult it can be to deal with the consequences of a vacation accident. His extensive experience in Tennessee personal injury law can help you get the recovery you deserve after an injury while visiting the Sequatchie Valley or Southeast Tennessee area.
You should be able to enjoy a tour of historical train yards or a trip to a local winery. However, when business owners neglect safety standards, they may be putting you, your family and other tourists at risk for serious personal injury.
What Kinds of Vacation Accidents are Common in Southeast Tennessee?
Premises liability law holds business owners to reasonable safety standards. This allows residents and vacationers alike to feel safe and secure. If negligence on the part of the owner or employee of a business leads to injuries, a qualified Chattanooga personal injury lawyer like Stan Davis can help you hold those at fault accountable.
Some common types of accidents that occur in Southeast Tennessee include:
Hotel Accidents. The Sequatchie Valley is full of natural wonders, which can lead to injuries at rental cabins or campsites. It is up to the owners or park service to follow safety regulations. When those in charge of your accommodation fail to ensure your safety, you could be at risk for suffering slip and fall injuries due to a poorly maintained property or worse.
Restaurant Accidents. There are many famous restaurants, farmers' markets and wineries throughout Marion and Bledsoe Counties. However, even well-known eateries or stores can be the site of serious injuries. Additionally, the staff at wineries and distilleries must be careful about how much they serve at tastings. If they are not, it can increase the risks of a drunk driving accident.
Motorcycle Accidents. A few hours on a motorcycle trail can be a great way to see the natural wonders of a state park as well as the urban attractions of Sequatchie County. Motorcycle accidents often result in much more serious injuries to the rider than regular car accidents. This is often because motorcycles do not have the same built-in safety features of cars. Poorly marked trails, negligent motorists and road defects can all lead to serious vacation accidents for bikers.
Festival Accidents. Overcrowding, poorly constructed structures and inadequate security can lead to serious injuries while attending one of the many festivals hosted in Sequatchie Valley. After an injury at a bluegrass or art festival, you may be entitled to damages under premises liability law.
Fishing or Boating Accidents. A day on the water can be incredibly relaxing. However, poorly maintained boating equipment or negligent boat operators can lead to serious accidents while rafting, canoeing or kayaking in Sequatchie Valley.
Hiking Accidents. It may be difficult to believe that you can be seriously injured while birdwatching or while walking through a peaceful orchard. However, employees or property owners are responsible for maintaining trails and marking hazardous areas. If they are negligent, then you may be at risk for devastating injuries.
Sports-Related Accidents. Recreational sports like hang-gliding, zip-lining, caving and horseback riding can be a great way to explore nature. However, improperly maintained rental equipment or unmarked hazards could turn your rock climbing adventure into a trip to the hospital.
Railroad Accidents. Southeast Tennessee is especially famous for its railroads. However, improperly serviced or neglected railways can cause devastating personal injuries, especially if a train is in a crash. If you were in a Marion County train accident, you may have a personal injury case.
How Can a Chattanooga Personal Injury Lawyer Help You?
You may want to do nothing more than go home after your injury while on vacation. Tennessee state law does allow you up to twelve months to file a claim for vacation injuries. However, the longer you wait, the more difficult it may be to find evidence to support your case. Attorney Stan Davis can help. The earlier you call him, the better it will be for your claim.
Stan Davis is a Chattanooga personal injury lawyer with decades of experience fighting for the rights of vacationers and residents of Southeast Tennessee. Whether you were hurt on a sight-seeing train ride or while exploring a quaint shop in a historical district, Stan Davis can put his experience to work for you. He can explain your options after a personal injury in or around Sequatchie Valley. Additionally, he will speak to the businesses and other lawyers on your behalf while you focus on your recovery.
Schedule your free review today.