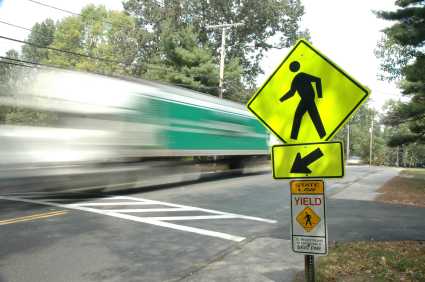 Unfortunately, pedestrian accidents are becoming more troublesome in the Nashville-metro area.
As we have reported previously, 15 pedestrians died in 2013 while crossing Nashville streets. It has also been reported that a pedestrian safety coalition ranked the Nashville-metro area as one of the most unsafe areas for pedestrian accidents in the country.
Sadly, on August 26, a Metro Transit Authority bus hit a woman in east Nashville. The pedestrian accident reportedly occurred around 3 p.m. off Dickerson Pike. According to WKRN-TV, the woman had exited a bus at Richardson Avenue and was crossing in front of it, when a second bus struck her.
Witnesses told the station that the victim was a young woman, possibly a teenager. As of last week, her identity was not released. She was transported to Vanderbilt University Medical Center with what WKRN described as "incapacitating" injuries.
HOW CAN I AVOID A PEDESTRIAN ACCIDENT?
As the number of pedestrian accidents is on the rise, police have said that there are steps people walking on foot can make to help insure their safety. These tips include only walking in crosswalks or marked areas and wearing reflective clothing at night.
Unfortunately, many pedestrian accidents are unavoidable. Often they occur because a driver is inattentive, distracted, and/or intoxicated. Additionally, they can occur when drivers fail to obey laws indicating that pedestrians have the right-of-way.
If you or a loved one has suffered injuries like broken bones, spinal cord injuries or brain injuries because of a pedestrian accident, contact our Nashville injury attorney today. He can help you obtain compensation that can pay for long-term healthcare costs.
"I will say of the LORD, He is my refuge and my fortress: my God; in him will I trust." – Psalms 91:2
Davis' Words of Wisdom: Drivers should never pass other vehicles that are yielding to pedestrians at a crosswalk.