Recently, we discussed how alcohol could negatively affect a person's ability to operate a vehicle. Remember, in 2013, more than 26,000 people were arrested in Tennessee for drunk driving.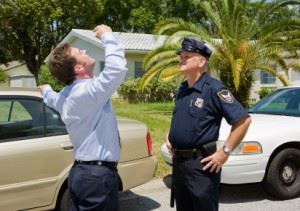 When a person has a high blood alcohol concentration level (BAC), it can influence his or her muscle coordination, impair judgment, speed control and concentration, making driving very difficult. This is why you should always avoid drunk driving. Make sure you utilize public transportation or have a friend act as a designated driver if you plan on drinking.
Sadly, even though they know it is illegal, many people continue to drink and drive, even if they have been arrested in the past for the activity. According to Mothers Against Drunk Driving (MADD), about one-third of drunk drivers who have been arrested are repeat offenders.
When this occurs, a person should be held both criminally and civilly liable for any accident that he or she causes.
A SUSPECTED NASHVILLE DRUNK DRIVING ACCIDENT
Sadly, on January 22, a woman was involved in a fatal accident on the Jefferson Street Bridge. According to the Tennessean, Stephanie L. Ferguson, 29, is the suspected driver of a Toyota Tundra pickup truck that smashed into the back of a Cadillac sedan, killing two people.
As of last week, the accident remained under investigation, although Ferguson was booked into a Metro jail. Amazingly, earlier in the day, prior to the accident, Ferguson was convicted of a misdemeanor DUI offense that occurred in December 2013.
SHOULD I SPEAK TO AN ATTORNEY AFTER A DRUNK DRIVING ACCIDENT?
Remember, aside from death, drunk driving accidents can cause spinal cord injuries and traumatic brain injuries, which can lead to expensive therapy for victims. There are no excuses for drunk driving.
For more information about drunk driving accidents, continue to read our blog and visit our social media sites like Facebook.
"The heavens declare the glory of God; and the firmament sheweth his handywork." – Psalms 19:1
Davis' Words of Wisdom: Males are almost twice as more likely to be caught drunk driving than females.
Source: https://tennessean.com/story/news/2015/01/23/woman-pleaded-guilty-dui-fatal-crash/22216195/