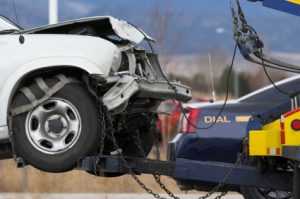 Recently, CBS News had an interesting story regarding more than 1.5 million Chrysler vehicles that have been recalled over gas tank issues.
According to the news outlet, many advocates say that Chrysler may not be doing enough to address issues over gas tank risks. It has been reported that if another vehicle crashes into the back of the vehicles in question, the fuel tank can rupture and explode, or potentially catch fire.
The recall involves rear-mounted fuel tanks in model year 1993-2004 Jeep Grand Cherokees and 2002-2007 Liberties. According to CBS News, there have been an estimated 50 people killed in accidents involving the vehicles, which have caught fire.
Allegedly, one person killed was Kayla White, 23, who was eight months pregnant with her first child when she was rear-ended in a 2003 Jeep Liberty. It was discovered after the crash that part of White's plastic gas tank melted away and exploded after the accident.
The Chrysler recall was initiated last year. However, due to delays in fixing vehicles, the National Highway Traffic Safety Administration (NHTSA) issued a letter to Chrysler to speed up the recall process for the vehicles, which includes the installation of a hitch.
Sadly, when the letter was sent by the NHTSA, it was estimated that only 3 percent of vehicles on the road had received the fix. If you have concerns that your vehicle may have been involved in a recall, you can visit the NHTSA database and search by its VIN number.
SPEAKING TO AN ATTORNEY ABOUT A DEFECTIVE VEHICLE OR AUTO PART
Keep in mind, if a defective product like a recalled vehicle injures you or kills your loved one, you could potentially hold the manufacturer civilly liable.
Unfortunately, aside from death, injuries associated with defective auto part accidents often require long-term care, which can be expensive, especially if they involve broken bones, spinal cord injuries and brain injuries.
Continue to follow our blog, and visit us on Facebook for more information about transportation accidents and recalled products.
"The LORD is merciful and gracious, slow to anger, and plenteous in mercy." – Psalms 103:8
Source: https://cbsnews.com/news/chrysler-jeep-recall-gas-tank-explosions-still-raising-safety-concerns/