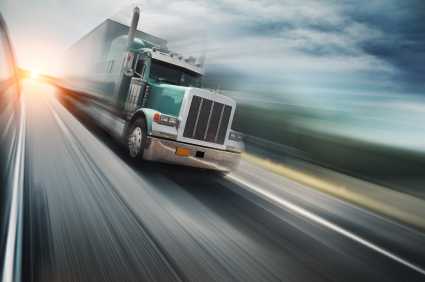 After a truck accident, drivers and passengers in cars should never sign any sort of wavier presented to them before speaking to their own attorney. This is a common theme of our blog and newsletter, and a recent Tennessee appeals court case demonstrates why.
WHAT HAPPENED IN THIS TRUCK ACCIDENT CASE AGAINST JB HUNT?
In the case Voigt v. Plate, et al., No. E2016-00473-COA-R3-CV (Tenn. Ct. App. Feb. 28, 2017), Mr. Voigt was hit by a truck driven by an employee of trucking industry giant JB Hunt. While Mr. Voigt was still in the hospital recovering from his injuries, an agent of JB Hunt, Mr. Jones, came to speak to him and his wife. They discussed a settlement for the value of Mr. Voigt's car and lost wages, which came to $9,785. Mr. Voigt claimed Mr. Jones specifically told him that his medical bills would be paid by JB Hunt, and that they were not included in this settlement. Mr. Jones then said he would round the settlement up to $10,000, and listed the additional $215 for "personal injury." Mr. Jones assured Mr. Voigt that the release did not include his medical bills for personal injury, and he assured Mr. Voigt and his wife that JB Hunt would pay the medical bills.
WAS THE RELEASE A FULL WAIVER OF ALL CLAIMS AGAINST JB HUNT?
Mr. Voigt signed the release and received the check for $10,000, which he deposited. He then attempted to get JB Hunt to pay his medical bills, which it refused. JB Hunt took the position that Mr. Voigt had waived any and all additional claims against it by signing the waiver and taking the $10,000. Then, JB Hunt refused to speak to him or return his calls. Mr. Voigt then obtained a lawyer, who helped him file a lawsuit against JB Hunt for fraudulently inducing him to execute the release. He sought permission from the court to release him from the signed waiver.
DID THE VICTIM ACT QUICKLY ENOUGH TO UNDO THE WAIVER?
The trial court initially ruled in favor of JB Hunt, due to a rule that says an accusation of fraud must be "promptly filed" to get out of a signed waiver. This was the issue on appeal. The appeals court looked at the facts, and noted that after it became clear JB Hunt was refusing to pay his medical bills (which its own agent, Mr. Jones, had assured him would happen), he retained a lawyer within a month. The lawyer filed the case against JB Hunt less than a year later.
The appeals court ruled in favor of Mr. Voigt, holding he did act promptly in filing the case to get out of the release. However, the appeals court would not rule on whether Mr. Jones acted fraudulently—that is an issue for the jury in the trial court. So, although Mr. Voigt won this round, the case is still not over more than five years after the accident.
This case illustrates the sad reality that a trucking company, after an accident, will do anything it can to save itself money. This may even include fraud and lying to victims of car and truck accidents. As this case is still ongoing, a judge or jury has not yet determined whether the actions of Mr. Jones and JB Hunt were, in fact, fraud. However, it seems clear that in the aftermath of a truck accident, a victim should NEVER sign a release or waiver without first speaking to his or her own personal injury attorney.
Nashville truck accident lawyer Stanley A. Davis has been successfully fighting for semi-truck and 18-wheeler accident victims and their families throughout Davidson County and its surrounding areas since 1997. Attorney Stanley A. Davis never charges any money to speak to a person about a car or truck accident or to review a settlement offer.