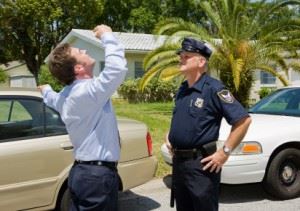 According to WKRN-TV, a Murfreesboro woman was killed on June 15 when she was ejected from her vehicle following a rollover accident on Interstate 24 in Rutherford County.
The station reported that the crash occurred around 3:30 a.m., near the Almaville Road exit in Smyrna. According to reports, a Chevy Tahoe was traveling west when it left the roadway and hit a median. The driver overcorrected back onto the interstate, causing the SUV to overturn multiple times, landing right side up, according to WKRN.
Investigators told the station that Kathleen Davenport, 26, a passenger in the SUV, was ejected from the vehicle and died at the scene of the accident. The driver of the vehicle, Blake Rutledge, 31, of Rockvale, was flown to Vanderbilt University Medical Center in Nashville with serious injuries, the station reported.
An investigation into the crash is ongoing, as officials believe that drugs or alcohol may have played a role in the accident. Charges are pending.
What Should I Do If a Drunk Driver Hits Me?
Have you been injured or lost a loved one to a drunk driver? According to the Tennessee Department of Public Safety, there was an average of nearly 9,500 drunken driving crashes each year from 2003 to 2007 in the Volunteer State. This is unacceptable.
It should also be noted that in 2012, it was estimated that 29 percent of all fatal car accidents in Tennessee involved drunk drivers. You should never drink and drive—find alternative options like taxis, designated drivers or public transportation.
If you are injured in a crash involving a drunk driver, contact us today. Our Nashville vehicle accident lawyer has decades of experience assisting drunk driving victims.
"Glory to God in the highest, and on earth peace, good will toward men." – Luke 2:14