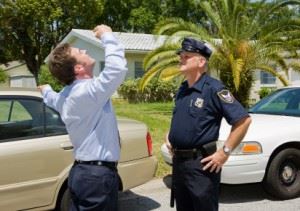 According to WTVF-TV, two people were killed and one person was injured in a car accident in Bedford County on February 24.
The Tennessee Highway Patrol (THP) said that the crash occurred around 2:10 a.m., on State 82 in Bell Buckle. The THP reported that a Kia Sedona was traveling east when its driver lost control and went off the shoulder of the road.
The vehicle reportedly went airborne and struck a group of trees, landing on its top. Two passengers in the Sedona, 27-year-old Ronald Neely, Jr. and 25-year-old Donald Lazas, were killed.
The driver of the Sedona, 28-year-old Wesley Luthringer, was injured. Investigators told WTVF that alcohol and speed appeared to be a factor in the crash. As of last week, criminal charges were pending.
NEED A BEDFORD COUNTY CAR ACCIDENT ATTORNEY?
Aside from death, drunk driving accidents can lead to catastrophic injuries like spinal cord injuries, traumatic brain injuries and broken bones. There was an average of 9,480 drunken driving crashes each year in the Volunteer State from 2003 to 2007, according to the Tennessee Department of Public Safety.
If you have suffered a horrific injury or lost a loved one in a car accident involving a drunk driver, please contact our Nashville accident attorney. We can help obtain damages for your injuries. Call (615) 866-3938 to schedule a free case review, or visit our site for more information.
"Trust in the LORD with all your heart and lean not on your own understanding." – Proverbs 3:5