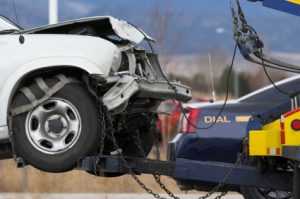 According to Sgt. Mike Leutert of the Montgomery County Sheriff's Office Environmental Enforcement Unit, commercial and residential haulers cause approximately 70 percent of litter on highways and roadsides.
Road debris, in most occurrences, may seem rather harmless; however, it is also a known cause of auto accidents. In some instances, larger items, such as wheelbarrows, toolboxes, furniture or even trailers, can detach from a vehicle and fall onto the road, causing serious accidents when other vehicles hit the fallen object or swerve to avoid it.
For this reason, Tennessee state law requires that loads are secure so that debris cannot fall or blow onto the road. The "Secure Load Law" was formerly called the "Tarp Law," but loads can be secured in a variety of ways. In addition to secure loads, similar laws for loose material and mitigated criminal littering exist as well.
UNSECURE LOAD AUTO ACCIDENTS ARE COMPLEX
If an object that fell out of another person's vehicle has injured you or a family member, then there may be a chance that you can bring the negligent driver to justice. If the offender is a commercial vehicle, then it may be possible that one of the following parties could be at fault:
The commercial driver could be at fault if the object fell out because of poor driving behavior, such as speeding, swerving or drunk driving.
A company in charge of loading objects into a commercial truck could be at fault if cargo was loaded improperly.
The company owning the vehicle or employing the driver could be at fault for a variety of reasons, such as hiring a driver that was not properly trained or who may have had a dangerously poor driving record prior to his or her hiring.
These are a few examples of possible liability in these complex cases. On top of this, it could be hard to prove that an object fell from a specific vehicle. However, an experienced auto accident attorney can inform you of your legal options and increase your chances of a successful verdict in a complex unsecure load case.
Check out how the Law Office of Stanley A. Davis has helped out people injured in auto accidents in Nashville by following our firm on Facebook and Twitter.
"For the word of God is living and active, sharper than any two-edged sword, piercing to the division of soul and of spirit, of joints and of marrow, and discerning the thoughts and intentions of the heart." – Hebrews 4:12