Sadly, on April 22, a man was killed when his vehicle collided head-on with an MTA bus in Midtown.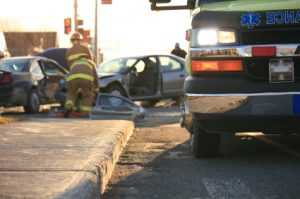 According to WKRN-TV, the accident occurred at around 6 a.m., near the intersection of Charlotte Avenue and 19th Avenue North, near Saint Thomas Midtown. The station reported that a 2004 Toyota Solara driven by William Forsythe crossed all lanes of traffic and hit the bus. Following the accident, he was transported to Vanderbilt University Medical Center where he was pronounced dead.
While the accident remains under investigation, police told WKRN that Forsythe may have fallen asleep behind the wheel of his vehicle or experienced a medical emergency. They said there was no evidence of alcohol or drug involvement.
Last fall, we discussed wrong-way and head-on vehicle accidents, and how they often occur due to drowsy driving or medical emergencies. Unfortunately, drivers and passengers are 27 percent more likely to die in these types of collisions than standard accidents.
OBTAINING LEGAL SUPPORT FOLLOWING A FATAL VEHICLE ACCIDENT
While this collision remains under investigation, if your loved one is ever involved in a fatal vehicle accident, you should talk to an attorney. Our Nashville injury lawyer offers compassion to his clients—even if you suspect that your loved one may have been at-fault for an accident, by explaining the circumstances of the crash to our attorney, he can provide you with advice about your legal options. There is no cost for an initial consultation.
While no amount of money will ever make up for the loss of your loved one, through a wrongful death lawsuit, you can obtain damages that may help you recover financially. Those who may be able to seek damages through a lawsuit include a victim's family members, and in some circumstances, those who relied on the victim for household assistance, care-giving or financial support.
Our attorney has obtained million-dollar verdicts and settlements. Continue to follow our blog and visit us on Facebook for more information about fatal vehicle accidents in Nashville, Brentwood and Franklin.
"The LORD shall judge the people: judge me, O LORD, according to my righteousness, and according to mine integrity that is in me." – Psalms 7:8