Injured in an Auto Accident on I-65?
Our Local Tennessee I-65 Accident Lawyer Protects Victims
Interstate 65 is a major highway that runs over 120 miles north and south, spanning a great portion of the United States. There are several national attractions and highlights in the great state of Tennessee that can be visited simply by traveling down this expanse of roadway. However, as with all driving, you do so at your own risk. It is no secret that I-65 — or any major highway for that matter — is a dangerous road to be on. In the past, I-65 has been named 95th among the top 100 most dangerous highways in America. It is easy to see that this dangerous trend has not slowed in the years since.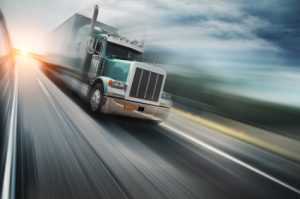 If you were involved and subsequently injured in an accident on I-65, I-24 or I-40 in Nashville due to the negligence of another — be it another driver or government entity — then Stanley A. Davis can help. Stanley has been representing wrongfully injured victims since opening the doors to his Tennessee personal injury law firm in 1997. Since then he has built a sterling reputation in Nashville and the surrounding areas (Brentwood, Madison and Antioch) for putting people first. He is known for providing personalized service to every client who walks through the door. By getting to know you and your situation, Stanley is able to build a strong case that will heighten your chances are receiving a favorable outcome.
What Are the Most Common Causes of Highway Accidents?
The most common overall reason that people get into accidents is negligence. That being said, negligence is a broad category that can take many different forms. From inclement weather to driver error, there are many reasons that an accident on the highway can occur.
The following are four of the most common causes of highway accidents:
Aggressive driving. In this day and age, it is all about how fast we can get things done. We live in a time of convenience, after all. When traffic, slower drivers and other roadway obstructions slow us down, it is easy for some drivers to slip into "road rage" mode. Drivers in this mode often start to show it outwardly by driving more aggressively. Examples of aggressive driving include speeding, disregarding signage on the road (failing to stop, yield etc.) and cutting other drivers off.
Inclement weather. When it is anything but clear and sunny outside, your vision — and therefore your judgment — can be impaired. Additionally, if it rains or snows, the roadways become even more dangerous; vehicles, especially large semi-trucks and other commercial vehicles, are more susceptible to hydroplaning, skidding and sliding off the road. These are often the types of accidents that occur during inclement weather.
Dangerous roadway conditions. Sometimes highway accidents occur and they are not the fault of the drivers involved. If an accident occurs because of large destructive potholes, improperly marked construction zones and other roadway hazards that a government entity is responsible for, then you might be able to hold that entity (and other potential parties) responsible.
Distracted driving. With the widespread availability of modern-day distractions, such as smartphones, distracted driving is one of the leading causes of accidents across the board. An accident can occur in the half second it takes to look down at your phone screen — it only takes that long. Every driver has a civic duty to everyone else on the road by driving responsibly. This no longer only refers to intoxicated driving, but also to using your phone while driving. As the saying goes "Drive now, talk or text later".
What do I do After a Highway Accident?
Being involved in a car accident is scary enough, let alone being injured in one. An accident on the highway is usually more serious than one that occurs on a city street due to the high speeds and types of vehicles on a highway. Trucking accidents involving large semi-trucks and other similarly sized commercial vehicles often involve critical injury, and even wrongful death.
If you were involved in an accident, then it is in your best interest to do the following if you are able:
Get medical attention. If you or the other driver(s) are injured and you are able to call 911, then do so. You can stay on the line with the operator and provide basic first aid if you feel comfortable doing so. The operator can tell you the best thing to do while you wait for first responders to arrive. Please note that it is best to stay on the line with a 911 operator if you are intent on providing aid. Doing so can help mitigate your responsibility should the injured person's injury worsen and he or she decides to press charges later on.
Gather evidence. The next most important thing to do is to gather all possible evidence you can. This means taking photos of the damage to the vehicles involved, damage to the surrounding area (such as guardrail or light pole damage) and the injuries sustained by all parties. It also includes getting the contact and insurance information from the driver who caused the accident as well as the contact information from any witnesses. Their testimony could potentially be useful in future court proceedings even if they did not witness the actual accident but witnessed the destruction afterwards.
Call your insurance. While it is important to contact your insurance as soon as you are able to report the accident, it is exponentially more important that you keep the information as factual as possible. You do not want to give them a detailed statement before consulting with an experienced car accident lawyer. Similarly, do not accept any initial settlement offered by the opposing party's insurance company without consulting with an attorney first. The first offer is usually the lowest possible amount and it typically will not cover everything you are rightfully owed.
After implementing those three steps, it is in your further best interest to contact an experienced I-65 accident lawyer like Stanley. He will be able to negotiate on your behalf with insurance companies as well as help you draft a strong case plan that will hold up in a personal injury case.
Questions About Your I-65 Accident? Call Our I-65 Accident Lawyer Today
Being injured is a stressful time in a person's life, let Stanley take some of the burden from your shoulders so you can focus on recovering your health. For over two decades, he has been representing fellow Tennesseans who have been wrongfully injured, helping them seek restitution. He has spent his entire career learning and gathering resources that help him win his clients a favorable outcome.
Nothing inspires Stanley more than helping those who need it most. Contact us online or by calling (615) 866-3938 to schedule your free case evaluation with Stanley today.