Bad Road Conditions Responsible for an Accident?
Nashville Car Accident Lawyer Explains When Drivers May Have Defective Roadway Claims
While driver error is a leading cause of car accidents, another common cause of crashes involves the condition of the roadway – not the motorists sharing the road. A study from the U.S. Department of Transportation found that bad road conditions and defective road design are factors in roughly 14,000 fatal accidents each year. A defective design, lack of maintenance and temporary hazardous conditions on the road, such as construction zones, are all examples of how bad road conditions can lead to serious accidents.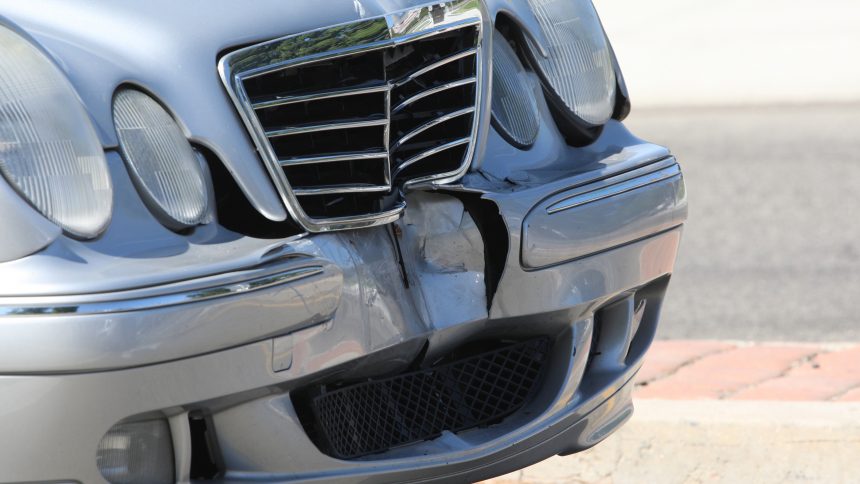 If you were the victim of a wreck caused by bad road conditions, you may be able to obtain compensation for your financial losses and injury. Poor roadway condition claims can quickly become complex, with the added challenges of civil engineering, government immunity and liability issues. You need an experienced car accident lawyer in Nashville fighting on your side to hold those responsible for bad road conditions accountable for your damages.
Examples of Bad Road Conditions that Can Cause Car Accidents
It can be obvious when looking at a bad road if there is visible damage, such as crumbling asphalt or erosion. However, not all signs of defective roadways are as evident, and some may include little to no apparent damage.
The following are some characteristics of defective or improperly maintained roads that are factors in many Tennessee car accidents caused by bad road conditions:
Potholes or cracks
Debris in the road
Gravel or oil in the road
Shoulder drop-offs
Inadequate or defective warning signs or signals
Design flaws, such as blind corners, improper grades and inadequate lanes
It is important to discuss your case with an experienced Nashville car accident attorney as soon as possible after an accident involving bad road conditions. As a Certified Civil Trial Specialist by the National Board of Trial Advocacy, attorney Stan Davis knows the best questions to ask and what evidence you need to support that those in charge of roadway maintenance failed to do so or to warn drivers of any potential dangerous road condition.
Who is At Fault? Investigating Bad Road Conditions Accident Claims
Public roadways are the responsibility of the state and local governments of Tennessee. Maintaining public safety of the drivers who use roads, highways or streets every day should be among the most important reasons to keep a road safe. Just because a government agency is at fault for the wreck does not mean the state or local municipality will not try dispute the cause and attempt to limit the compensation you deserve for lost wages, your medical bills and other damages you suffered due to the accident. Fighting government immunity for bad road condition accidents is complex, but not impossible.
When a car accident occurs due to defective roadways occurs, you need an attorney fighting on your behalf to investigate the accident scene as soon as possible. As time passes, important evidence or witness testimony of how the accident occurred could be lost.
Construction companies could also be responsible for creating bad road conditions. Construction companies and workers must make sure the construction zone passage is safe for motorists passing through. This means construction companies and their contractors must take precautions not to pose hazards to drivers by making sure:
Construction equipment is not left on the roadway
Construction vehicles can safely travel to and from the job site without danger of colliding with passing vehicles
Proper signs, signals, cones, barrels or flaggers to warn of and direct traffic safely through the work zone
If an accident occurs on a defective roadway or due to bad road conditions, our Nashville car accident lawyer can investigate whether obstructed, unmarked or poorly marked signs or construction zones led to the crash occurring among other common causes.
What to Know About Bad Weather as an Accident Cause
Other drivers may not be responsible for causing bad road conditions, but those who drive aggressively and negligently in poor weather could be at fault for causing an accident. Drivers must pay attention and adapt their driving in dangerous weather conditions, including:
Rain, wet roads and hydroplaning
Limited visibility and fog
Ice and snow
Faulty road design can combine with bad weather to create hazardous roadway conditions for drivers, such as pooling water that leads to dangerous street flooding or erosion. The design of a roadway must take into account different types of foreseeable weather conditions. A failure in road design may be at fault if erosion from flooding led to bad road conditions and accidents.
Contact a Nashville Defective Roadway Accident Lawyer
Personal injury attorney Stanley A. Davis may be able to seek compensation from the government body that owns the road and responsible for its maintenance, construction company that created roadway hazards or negligent driver who failed to pay attention to bad road conditions who put your life is danger. Without a speedy investigation and examination by a qualified professional, the opportunity to recover accident damages could be lost as crucial evidence disappears over time.
If you or a loved one has suffered serious injuries in a crash due to a defective roadway in or around the Nashville area, contact car accident attorney Stan Davis for a free, no-obligation consultation today.