Brain Injury Rights for Compensation After an Accident in Tennessee
Any vehicle accident can lead to a devastating brain injury. A traumatic brain injury (TBI) may result from car crashes, road hazards or defective vehicle malfunctions. Additionally, another motorist, often driving carelessly or distractedly, may cause your accident and injury. Unfortunately, in these types of accidents, the insurance company, manufacturer of defective car parts or the trucking company involved often backs the party that caused the accident. This can then make it difficult for victims and their families to obtain a fair verdict or brain injury settlement. You will need help covering the ongoing medical and rehabilitation support you will need after a brain injury.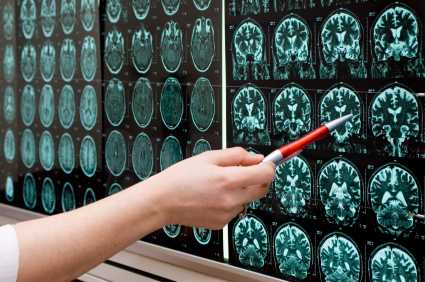 When you feel that life as you once knew it has been overtaken with worries of: Why did this happen? How do I even know what I need to do next? You need help from someone who has guided others through similar situations with legal authority and compassionate prayer. Nashville personal injury attorney Stanley A. Davis offers his heartfelt legal guidance in your time of need. He is a man of faith and a man with decades of experience throughout Tennessee.
Personal Injury Attorney in Nashville for Brain Injury Lawsuits
Nashville brain injury attorney Stanley Davis understands the hardships that brain injury can have. He believes that dealing with complex legal proceedings is the last thing brain injury victims should have to do. Our work in brain injury law includes a significant $1 million brain injury settlement for our client who suffered a head injury in a car accident. Stanley was successful in gaining a recovery that took into account both his client's past medical expenses of $15,000.00 and future brain injury medical care costs.
If this is the situation you are currently dealing with after a Nashville accident causes serious injury, talk to Stanley about how he may be able to help during a no obligation case review for free attorney advice today. Since the firm began in 1997, we have assisted clients in and around Nashville get the recoveries they deserve. Our work includes representing individuals and families in Brentwood and Madison, all the way to East Tennessee and success working on behalf of Smyrna and La Vergne residents.
Car Accident Head Injuries and Nashville Truck Accident TBI Causes
The high impact of a car accident can cause several types of brain injuries. Whiplash qualifies as a car accident brain injury because it violently jerks the brain in a way that can damage delicate nerve fibers. When the head shakes or hits an object such as a steering wheel, it flings the brain against its protective encasing, causing it to hit the front or back of the skull with great force.
Like a car accident causing brain injury, truck accidents are similar in that the high impact of two vehicles leads to a severe and sudden movement of the head that often causes serious brain trauma. No one expects to be hurt in a car or truck accident. When it happens, many are unaware of the legal rights they may have. You need someone working on your behalf as soon as possible, someone protecting your rights and getting what is fair for your damages. Learn more about how much your car accident claim may be worth.
Motorcycle and Bicycle Accident Brain Injury
In accidents involving vehicles that are not enclosed, the operator is particularly susceptible to brain injury. Motorcycle and bicyclists may wear helmets, which can reduce the extent of the brain injury somewhat. However, helmets cannot completely protect individuals from head injuries they sustain when force throws them from their bikes.
Motorcycle and bicycle accidents often occur because motorists do not always pay enough attention to other motorists. Click here for distracted driving accident statisticsand more information about possible injury compensation.
Find Brain Injury Lawyers In and Around Nashville
Nashville brain injury attorney Stan Davis cares for his clients from the moment they contact him. Handling your case to your highest satisfaction is the top priority at our Nashville personal injury law firm.
Please talk to a brain injury attorney now about your case for free. We serve clients throughout Tennessee, including Murfreesboro, Gallatin and Franklin.