Construction Head Injuries
Nashville Brain Injury Attorney with Construction Lawsuit Experience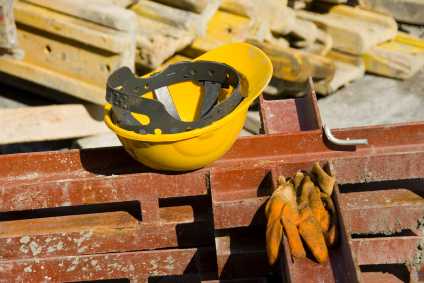 People who suffer construction accident injuries in Nashville know that workers compensation may not be enough to help with their lost wages, medical bills and pain and suffering. This is especially true for construction workers who suffer a traumatic brain injury (TBI) on the job. While faith in God and a strong support system can provide comfort and motivation in recovery, our brain injury attorney may be able to help you seek injury compensation. This may include a third party claim when a person or company, other than your employer, is at fault for the construction accident.
Our Nashville personal injury law firm has a record of successful verdicts and brain injury settlements for TBI survivors and their families for clients located all over Tennessee. However, our law firm is unique in that brain injury attorney Stanley A. Davis is also a practicing Nashville workers compensation attorney and construction accident lawyer. His personal injury as well as wrongful death experience means he explores every possible recovery option in construction accident lawsuits. He offers a free consultation at (615) 866-3938.
What Causes Brain Injury Accidents in Construction?
Construction accident head injuries can be caused by a bump or blow to the head, or a penetrating object that disrupts the normal function of the brain in many accidents. Common construction accident injuries in Nashville that have caused workplace brain injury include:
Forklift accident
Trench accident and trenching collapse
Scaffolding and ladder falls
Slip and fall while at work, construction accident fall
Defective construction equipment, equipment accident and crush injury
Electrocution and electrical injury
Crane accident and lift accident
Welding accident and ironworker accident
Impalement, struck by object, falling tools or debris
General contractor delay and safety violations
Negligent superintendent and subcontractors
Car accident, truck accident and work vehicle accident
Assault and violent acts
Filing a Third Party Claim for Construction Head Injury
In some construction head injury cases, construction workers hurt while at work can obtain compensation beyond workers comp by filing a third party claim. You may be able to file a third party claim if another party, such as a company or person who is not your employer, is responsible for the brain injury.
What are My Rights? Lawyer for Construction Accident TBI in Nashville
In a free attorney consultation, our construction accident lawyer discusses who may be at fault for your injuries. He can then give you free legal advice about what your legal rights are and how he can help with your financial recovery.
One of the keys to adjusting to life with a brain injury is getting proper medical treatment. This also includes undergoing costly rehabilitation. Our brain injury attorney will make sure that you understand what recovery options are available. He can also work to gain the financial support needed to pay for the expensive brain injury therapy and rehabilitation.
Make sure you learn your rights after a construction accident.