Traumatic Brain Injury Recovery: What to Expect
Nashville Brain Injury Lawyer Offers TBI Survivors Hope and Legal Solutions
All traumatic brain injuries (TBIs) are different, which means that the process of brain injury recovery varies in each case. Depending on the area of the brain that was damaged and the extent of the injury, TBI survivors may need treatment from speech specialists, physical and/or occupational therapists, neurosurgeons and other doctors. A strong family and social network can offer additional support during this period as well. While recovery itself is difficult, affording brain injury rehabilitation is one of the biggest burdens TBI survivors and their families face. However, if the carelessness of another person or business is at fault for the accident or situation that caused the injury, there may be legal options for compensation that can help you afford the best care.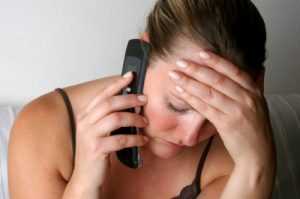 Nashville brain injury lawyer Stanley A. Davis has worked with TBI survivors throughout Tennessee. He has seen how medical treatments and rehabilitation efforts work together to help with brain injury recovery, and he has assisted many families in obtaining the money they need to pay for these procedures and therapies. A personal injury claim for traumatic brain injury is often complex and demanding, even without the added stress of recovery and care for the victim. However, Stanley Davis can shoulder the burden of your legal claim so that you and your family can heal. He offers free consultations and contingency fee agreements, meaning that you pay nothing unless you receive a successful verdict or settlement.
What Treatment Options are Available for Brain Injuries?
In many cases, full recovery after a traumatic brain injury is unlikely. However, improvement is possible, though it may be a costly, time-consuming process. In recent years, a variety of creative and advanced brain injury therapies and treatments have been developed. These may offer higher chances for regaining as much function of the brain as possible after an accident.
Common types of brain injury treatment and rehabilitation options include:
Community reintegration therapy. This may help traumatic brain injury victims relearn how to live independently. It teaches basic life skills that survivors may have lost.
Therapeutic recreation. This helps those who might suffer from isolation or depression after a brain injury. It revives the mind and body by encouraging activity and a shared brain injury experience.
Physical therapy. A good physical therapist can help brain injury victims recover maximum physical ability and mobility. These treatments typically include a personalized exercise regimen as well as coping methods for symptoms.
Occupational therapy. An occupational therapist assists injury victims in recovering necessary life skills. For TBI victims, this can include relearning even basic daily functions. This may be anything from learning to bathe and feed one's self, to learning ways to compensate for memory loss.
Speech therapy. A speech therapist can also provide support for TBI survivors who may need communication, hearing and motor skill development.
Neuropsychology. A neuropsychologist may assist some TBI survivors improve their thinking and reasoning skills through a variety of different therapies.
How Can I Afford Brain Injury Treatment and Medical Costs?
Although significant improvement is possible, brain injury recovery is often incredibly expensive. The initial cost of potentially life-saving surgery after an accident is frequently compounded by ongoing treatment and therapy. Victims of the most severe TBIs may require prolonged hospitalization and/or 24-hour nursing care. These expenses can quickly mount into the hundreds of thousands of dollars. If the victim has health insurance, then this may cover initial medical costs. However, many victims lose their insurance because they cannot return to work after a brain injury. Additionally, insurance adjusters may try to deny compensation for ongoing treatment by claiming the victim has no chance of improvement.
For many, a personal injury claim can help pay for brain injury treatments and other expenses. If someone else's negligence caused the accident or situation that resulted in your brain injury, then that person may be liable for your injuries and damages. Nashville brain injury lawyer Stanley Davis can assist you in holding the negligent person or party accountable for the harm they caused. In filing this kind of claim, Stanley considers the full scope of your needs, both past and future. He can direct you to the resources you need, and will work hard to ensure that you can pay for the treatment you require.
Worried About the Cost of Brain Injury Treatments? Call Our Nashville Attorney Today
f you or a loved one is struggling with a traumatic brain injury as a result of a car crash or other accident, then you may not know where to turn for answers about how you can afford the unexpected expense of treatment and therapy. Nashville brain injury lawyer Stanley Davis has dedicated his practice to representing injury victims when they need help most. For no charge, he can explain how you can begin to recover from this traumatic personal injury.
Since 1997, we have taken a personal interest in the well-being of our clients before and after successfully resolving their personal injury claims. Call (615) 866-3938 or contact us online to schedule a free initial consultation.