Common Truck Driver Accident Causes
Nashville Truck Accident Attorney Investigates Crashes Involving Negligent Semi Drivers
Semi trucks are enormous compared to the size of regular vehicles, which means they have the potential to cause catastrophic damage to other cars if involved in a crash. These kinds of accidents can be caused by truck defects and poor road conditions, but the leading cause of semi trucking accidents is driver negligence. If truck drivers ignore the rules and laws put in place to keep roadways safe, they risk causing serious personal injury or even death to other drivers.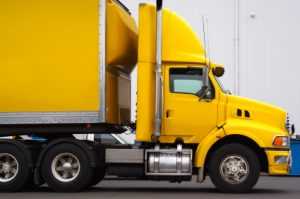 Nashville truck driver accident attorney Stanley A. Davis understands the toll a semi truck accident can take on the lives of those involved and the community. In one case, he was able to help a client recover more than half a million dollars after a truck driver accident when the driver failed to yield the right of way.
The laws governing truck drivers are complicated, but Nashville attorney Stan Davis has experience holding negligent truckers and their companies accountable for careless actions. There is no shipping deadline or excuse that is enough to justify negligent driving, especially by those in control of such huge, heavy vehicles.
When is the Truck Driver at Fault?
Truckers are people, and people can become angry, tired or take improper risks with their vehicles. When a crash happens, truck accident lawyer Stan Davis can determine if any form of negligence on the part of the driver caused the accident by thoroughly investigating and finding answers to a number of questions, such as:
If a truck driver engages in these or any other risky behaviors and causes an accident, the sad fact is that it is typically other drivers who will suffer serious personal injuries or even wrongful death as result.
Leading Tennessee Truck Crash Injury Lawyer Fights for the Compensation Accident Victims Deserve
If you or someone you love is injured in an accident with a semi truck caused by a negligent driver, you have a right to compensation. Our personal injury attorney in Nashville can begin investigating the truck crash and gathering evidence while you and your family focus on recovering.
Stan Davis is a truck accident attorney whose faith and family values have led him to find his calling helping clients in Nashville and throughout Tennessee in communities like Madison, Smyrna and Brentwood for the past 20 years. Truck accidents are complex. If you are filing a lawsuit against a negligent truck driver or company, you need an attorney who knows the law and will get to know you and your case. By working on a contingency fee basis, our attorney requires no fees for his legal services unless you recover compensation.
Call Nashville truck accident attorney Stan Davis today if you are looking for a dedicated, caring attorney who will put you first.
Your Success Is Our Success
Representative Vehicle Accident Verdicts & Settlements
Truck Accident $95,000 Settlement

Our Nashville personal injury attorney gained a truck accident settlement in a case where the victim was hit by a truck driver and incurred soft tissue injuries. Medical bills totaled $14,000.00.

Tractor-Trailer Accident $300,000 Settlement

Our Nashville truck accident lawyer gained a recovery in a Murfreesboro truck accident case involving a client hit by a tractor-trailer. Although property damage was minimal, the client sustained significant soft tissue injuries.

Tractor-Trailer Accident $650,000 Recovered

Our Nashville personal injury attorney recovered $650,000.00 for an individual who sustained injuries when the defendant, a tractor-trailer driver, caused a car and truck accident by failing to yield the right of way.

Neck & Back Injuries $250,000 Verdict

Our Nashville truck accident attorney obtained an accident injury verdict for a young man hit by a truck. The insurance company offered $8,000.00 to settle the claim before trial. The injured man had neck and back injuries.

Tractor-Trailer Accident $350,000.00 Settlement

A middle-aged man was injured in a tractor-trailer crash when he was rear-ended by a tractor-trailer in Davidson County, Tennessee. This tractor-trailer accident left Plaintiff with significant spinal injuries and gastrointestinal problems.

Tractor-Trailer Accident $250,000 Settlement

A middle-aged man was driving in Rutherford County, Tennessee when a tractor-trailer driver entered his lane of traffic. He was forced to take evasive maneuvers and was run off the road causing this automobile/tractor-trailer crash.

Soft-Tissue Injuries $240,228 Verdict

Our Nashville truck accident lawyer gained a jury verdict for a truck accident that caused soft tissue injuries. The amount was reduced by 27 percent, which accounts for the victim's comparative fault.

Truck Accident $170,000 Settlement

This truck accident occurred when another truck driver hit a parked trucker who was sleeping in his sleeper cab. The trucker incurred injuries that required extensive pain management and physical therapy.

Tractor-Trailer Accident $450,000 Settlement

An over-the-road truck driver sustained injuries when another tractor-trailer driver hit his vehicle in a parking lot. The injured victim required a discectomy. The defendant, through their insurance carrier, attempted to diminish the accident damages.